LEAP is on the road and you are invited
LEAP designs in-home ecosystems for New Zealand homes. We bring together plumbing, heating and home automation systems in one customized plan enabling you to enjoy savings in water and energy usage and therefore lower running costs.
Our Roadshow is heading around New Zealand and our first stop is Christchurch during the week of the 24th to the 28th May. We will have our complete range of products available for you to view along with members of our experienced team who can enlighten you on water efficiency and the best way to heat water and the home.
There are many benefits of working with us, including our free design service for architects, builders, specifiers and plumbers. We want to give you some one on one time to explore our product and system options and talk about how we can help you and your business.
Location: Upstairs Meeting Room, Home Ideas Centre, 37 Mandeville St, Riccarton, Christchurch
Date: 24th – 28th May
Time: Book in a 30 minute appointment to suit your schedule. Appointments are available between 9am – 5pm or outside these hours by appointment.
Email sacha@leapltd.co.nz or phone Sacha on 0800 246810 to make your appointment today. 30 minute slots will be available or you can request a longer slot if you and your team wish to attend.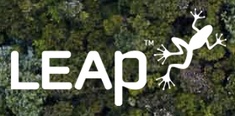 Head Office
Leap Australasia
PO Box 38159
133 Gracefield Road
Seaview, Lower Hutt, 5045
Phone: 0800 246 ...