Local business triumphs in industry awards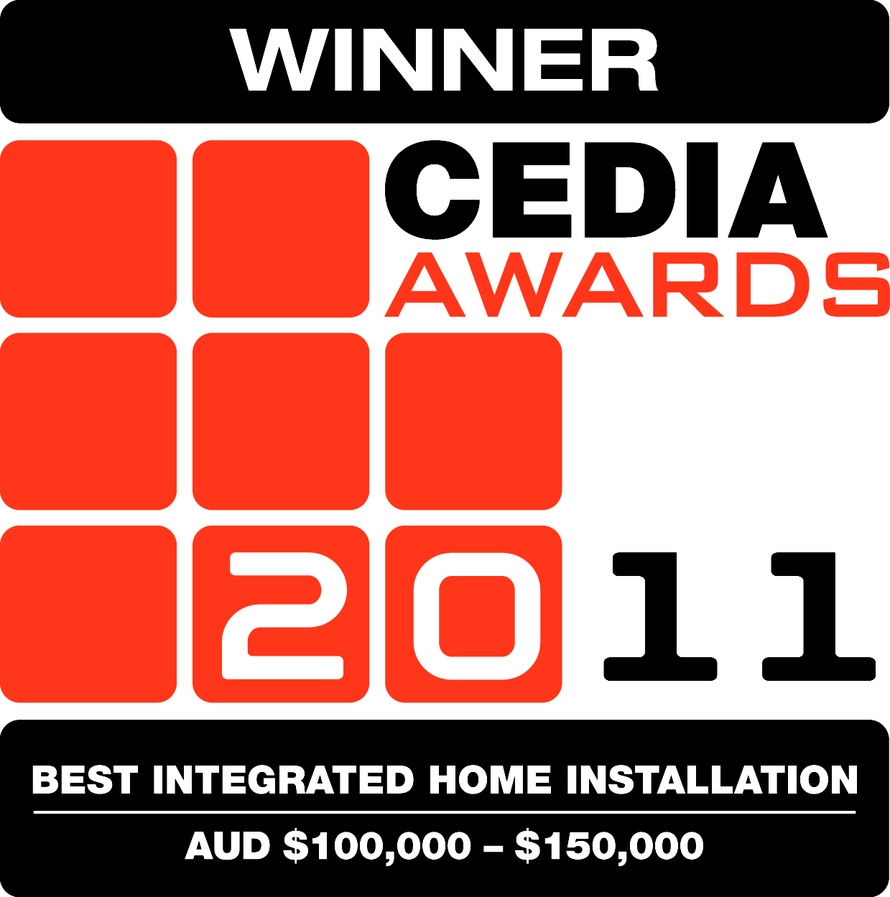 Local company Automation Associates, specialising in design and installation of residential and commercial electronic systems, has won an international award for the Asia Pacific region.
As the impressive showcase occasion of the annual CEDIA Asia Pacific Expo, this year's CEDIA Electronic Lifestyles® Awards Night has once again brought the custom electronics installation industry together to recognise and reward high quality and professional integration across the region.
The awards showcased some incredible installations which boasted outstanding home technology projects. They included stunning examples of home theatres, whole home automation, commercial projects, outstanding yachts complete with audio visual technologies and more.
Based in Ponsonby, New Zealand, Automation Associates won the 'Best Integrated Home Installation AUD$150,000 – 250,000' and 'Best Integrated Home Installation AUD$100,000 – 150,000', in this year's prestigious CEDIA Electronic Lifestyles® Awards, announced and celebrated by over 300 industry guests at a gala dinner function held in the exclusive Doltone House venue, Sydney, on 11 May 2011.
Sales Manager, Dwayne Cocker of Automation Associates says, "We have won this award two years in a row and have won two awards tonight – fantastic! Thanks to the guys that worked on the job and the clients and builders that were great to work with."
"Yet again the Awards have showcased some amazing projects from right across the Asia Pacific Region" says Stephen Miller, CEDIA Asia Pacific's Executive Director. Stephen continues, "The Awards night is a fantastic way to bring our region together and provides us with the perfect opportunity to celebrate our member's hard work".
"Automation Associates project was up against a number of great projects as the standard of this year's entries was phenomenal." CEDIA's Asia Pacific Executive Director said. "We congratulate them and wish them success in the future and hope to see them collecting an award at next year's event!"
If you would like to speak to a representative from Automation Associates, please contact Dwayne Cocker on +64 21 947 360 or via email at dwayne@aa.net.nz.
About CEDIA: CEDIA (the Custom Electronic Design and Installation Association) is an international trade association of companies specializing in the planning and installation of electronic systems for the home. These systems include home networking, home automation and communication systems, media rooms, single or multi-room entertainment systems, and integrated whole-house sub-systems providing audio, video, lighting control, security, HVAC and other services.
CEDIA was created to help develop and encourage high standards of service and conduct from designers and installers, to acquire, preserve and distribute information relating to the business of integrated electronic systems and to promote high standards of integrity, business ethic and professionalism.
For more details on CEDIA, contact the CEDIA office on +61 (0) 2 9666 1677 or email info@cedia.com.au.