Local company Hometech Solatube re-open Christchurch office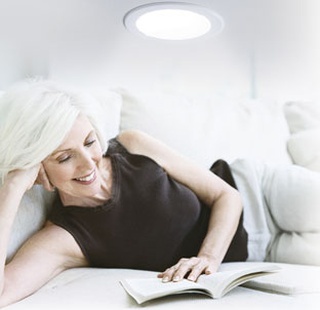 National company HomeTech Solatube has today announced the re-opening of its Christchurch office, effective immediately.
HomeTech Solatube specialises in providing a range of installed home comfort solutions, including heat pumps, ventilation, attic stairs and its flagship product, the Solatube™ Daylighting System. Solatube is a state of the art roof to ceiling Tubular Daylighting Device (TDD) that provides an abundance of pure, natural light to interior spaces, without using electricity. HomeTech offers solutions for both residential and commercial settings.
HomeTech Solatube Managing Director Paul Nielsen said: "We are really pleased to announce the re-opening of our Christchurch office, in Waltham. The decision to re-open the office was an easy one to make. We wanted a central base from which we can operate and run our South Island business. We believe doing business locally is vital for the future of Christchurch.
"From a truly awful situation has come the chance for this city to be rebuilt as a city of the future. The heritage of the city will be acknowledged and maintained, where possible, but newly constructed homes and commercial buildings will be sustainably designed; built and fit out to the very highest standards; making the most of many construction and specification-related advances. The Christchurch of the future will consist of high quality, energy efficient, warm and healthy homes; and well-lit workplaces."
The draft Central City Plan unveiled by Christchurch Mayor Bob Parker recently proposes a host of new developments and financial incentives to encourage businesses and residents to return to the central city area.
HomeTech Solatube is excited about the plan's call to create a "safe, sustainable, high-tech, low-rise city in a garden", and the company feels it has a role to play in the development of a sustainable central business district.
HomeTech has significant experience working with forward-thinking companies who have created efficient lighting strategies for commercial spaces. Organisations like Cadbury, National Bank, Lion Nathan and Lexus have all successfully adopted tailored Solatube daylighting systems into their building construction; reducing the need for electric lighting, and boosting employer productivity.
Re-opening its office is just one way that HomeTech has been supporting the quake ravaged region. A recent promotion saw HomeTech make a significant donation to the Red Cross Canterbury Earthquake Appeal Fund.
Paul Nielsen said: "For the people of this city, life has changed. We want to help life return to some kind of normality by continuing to operate there and helping people re-build their homes and workplaces utilizing the best technology, advice and products that are available. We wish the people of Christchurch who are re-building their lives, homes and businesses a happy and prosperous future, and look forward to being part of the efforts in building the new Christchurch, a city of the future."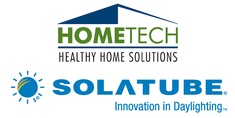 Suppliers of daylighting, condensation, heating and attic stair solutions.
Learn more