LoftHQ - 3M's new appointment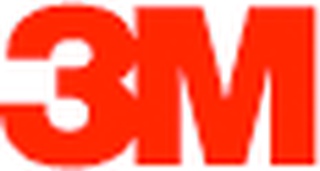 LoftHQ an Auckland-based company has been appointed the New Zealand distributor of innovative 3M™ products as part of the global giant's Architectural Markets Division (AMD) network.
The 3M product range offered by LoftHQ includes 3M™ DI-NOC™ Architectural Finishes, 3M™ Fasara™ Glass Decorative Films, 3M™ Crystal Glass Films, 3M™ Whiteboard Finish and 3M™ Sun Control, Safety & Security.
LoftHQ, based in Glenfield on Auckland's North Shore, is a specialist marketing and distribution company of architectural products who work with commercial and residential architects, designers, shop fitters, builders and contractors.
As part of the distribution agreement, the DI-NOC™ and Fasara™ Glass Decorative Films will be sold by the roll, and by the lineal metre.
"Previously, DI-NOC™ and Fasara™ were only available to purchase by the roll, which meant the cost was out of reach for some. Now, with selling these products by the lineal metre, we can offer budget-friendly solutions making it more cost-effective and easier to purchase. This means we can work on a project-by-project basis and offer our customer's fantastic flexibility and stocking options if required," says LoftHQ General Manager, Roydon Woodcock.
"Walls, partitions, ceilings, windows, furniture, facades, elevators - every surface becomes a potential project in which you can use 3M™ AMD materials," he says.
The 3M™ DI-NOC™ Architectural Finishes range has over 500 patterns that create a whole new look, quickly and inexpensively. Thanks to the advanced adhesive technology, DI-NOC™ is simple to install and bonds to virtually to any substrate for a radical but non-invasive redesign of spaces.
Providing a versatile, high-style option for enhancing design and privacy on glass surfaces, the 3M™ Fasara™ Glass Finishes have the look and translucency of etched, sandblasted or custom decorative glass, at a fraction of the cost. These durable translucent or opaque films can be easily applied to existing interior glass, creating a whole new look.
Storm Robertson, Sales and Marketing Manager, Display & Graphics Division, 3M says " this is an exciting time for our division with the global creation of 3M Architectural Markets Department (AMD) in 2011 that focuses on 3M products suitable for the architectural space, and the new partnership with LOFT enables us to reach architects, specifiers, interior designers and fit-out specialists more effectively"
"LoftHQ has design solutions that can meet your aesthetic aspirations, performance demands and budgetary realities. Our range of innovative, beautiful, yet practical, products will meet the diverse needs of designers, architects, building owner and operators, contractors and other professionals," says Roydon.
For more information, please contact Roydon Woodcock on Roydon@loftHQ.co.nz or on 021 877 639.

Manufacturer of a wide range of innovative products.
Learn more