Looking good from all sides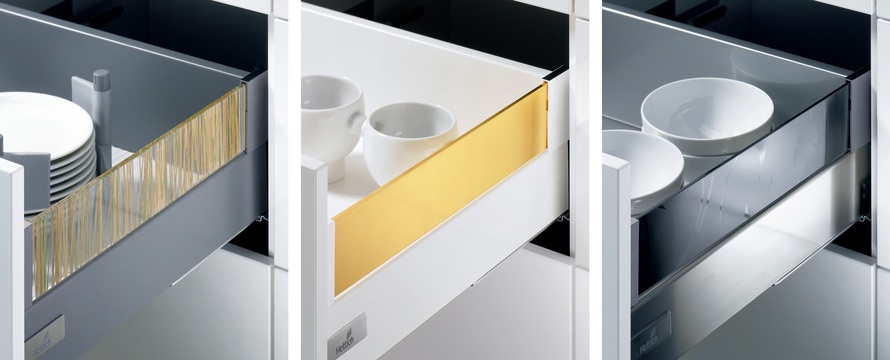 Hettich, always committed to innovation and developing new technologies, released a unique new product – DesignSide - at Sydney Designex in April. Hettich's popular InnoTech drawer system, a great addition to any kitchen, can now be customised with DesignSide to create a feature of drawer side panels.
DesignSide is a new drawer innovation that introduces a unique and original way to reflect your personality and design flair. DesignSide panels are an alternative to more utilitarian-style railings. These panels can be clear to enable ease of viewing or frosted for the modern contemporary look or can also be customized with any 6mm material to express your individuality, style and taste. From glass & stone to acrylics & timbers, plus everything in between, the possibilities with DesignSide are endless.
To match the drawer design, the adapters of the new DesignSide are available in grey to match the silver finish, dark grey to match the anthracite finish and white to match the white finish.
DesignSide complements the huge range of drawers with quality storage and divider elements that Hettich offers.
If you would like to view DesignSide and other top quality innovative products from the Hettich range you can visit your local Hettich Endorsed Showroom.
Hettich Endorsed showrooms are a selection of exclusive hand-picked showrooms that provide outstanding service and assistance for intelligent solutions for your kitchen.
To locate a Hettich Endorsed Showroom near you visit www.hettich.co.nz or call our friendly customer services team on 0800 HETTICH.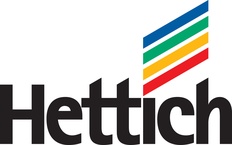 Manufacturers of cabinet hardware and fittings for the residential and commercial markets.
Learn more