Maintaining Aluminium Finishes of Breezway Louvre Windows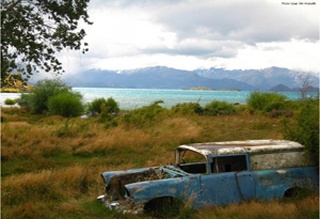 No one expects a car that is parked outside and exposed to dust, salt spray, wind and rain to look very good if it isn't cleaned regularly. Similarly, it shouldn't be expected that windows, which are 'parked outside' and exposed to dust, salt spray, wind and rain to look good and remain in good condition if they are never cleaned! Even though Breezway Altair Louvre Windows are constructed using only non-corrosive materials and we apply high quality powder coat finishes from Dulux, Interpon and Decorative Imaging or anodise to 25 microns, some maintenance of aluminium finishes is still required to reduce the rate of weathering of the finishes.
Cleaning Breezway Louvre Windows is a fairly simple affair:
1. Remove any loose dirt by gently brushing or hosing.
2. Clean using a sponge or soft brush and warm water with a mild detergent. Avoid cleaning agents with a caustic base, abrasive materials or harsh chemicals.
3. Rinse with clean water.
4. Dry with a chamois (optional).
5. Apply a 'non-abrasive' car polish to maintain the lustre of the finish (optional).
As a guide, we recommend cleaning your Breezway Louvre Windows every 3 months or more frequently in severe conditions.
Breezway offers three different aluminium surface finishes: anodising, standard powder coatings and high performance powder coatings to suit various climatic conditions. Over the long periods of time that your windows will be exposed to the elements, weathering of the aluminium finish should be eventually expected resulting in gradual changes in the appearance of the finish with loss of gloss, chalking and colour changes. Choosing anodised aluminium finishes or high performance powder coatings will reduce this deterioration of the finish.
Breezway has been designing and manufacturing louvre windows since the 1950's.
Learn more