Make your life easier with smartphone operated gas fireplace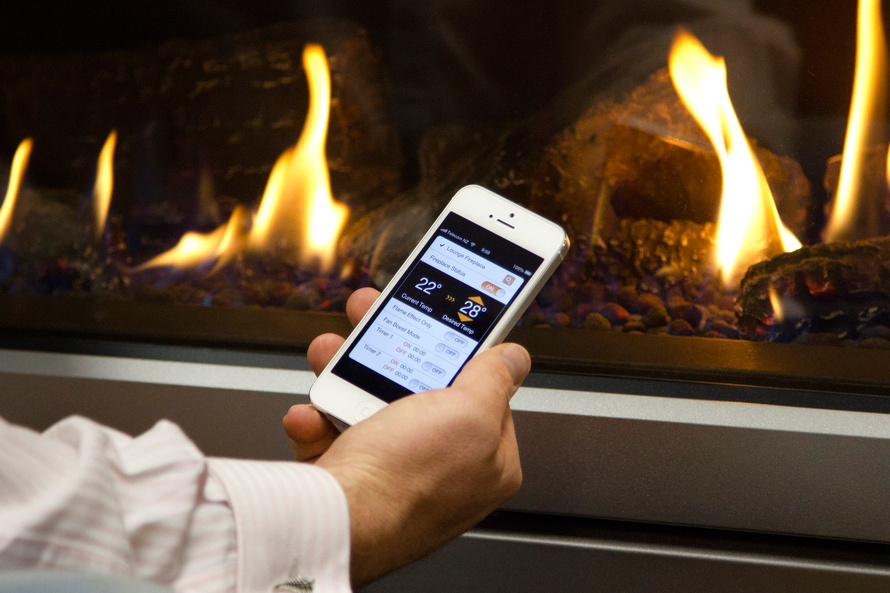 Escea has been acknowledged as the fireplace market leaders when it comes to beauty, efficiency and technology, but it was always important that comfort and ease of use was part of that list. The in-house engineers developed the Smart Heat Technology which lives in the heart of most Escea fireplaces to make your life that bit easier.
Smart Heat refers to the 'brains' behind the gas fireplace. It continuously monitors the temperature to increase or decrease the heat output to maintain a consistent temperature. These brains also enable the Escea fireplaces to be controlled with a smartphone via the Escea app.
Escea, have just released a third animation in their series of explanatory videos to help suppliers and end users understand the incredible flexibility of the Smart Heat control system.
This animated video shows just how simple the operation of the Escea fireplaces are from anywhere, anytime. Whether you're turning your gas fire on before you leave work in the evening or changing the settings from your couch, the Escea fireplace smartphone control has only your comfort in mind. You will always be the perfect temperature.
These Smart Heat Technology fireplaces allow the users the option to have their 21st Century fireplace connected as part of their total home automation system.
The app is available for both iOS and Android devices and the Smart Heat feature is available with the DX, DL, FS and AF Series gas fireplaces.
View the video here.