Marley creates opportunities through social enterprise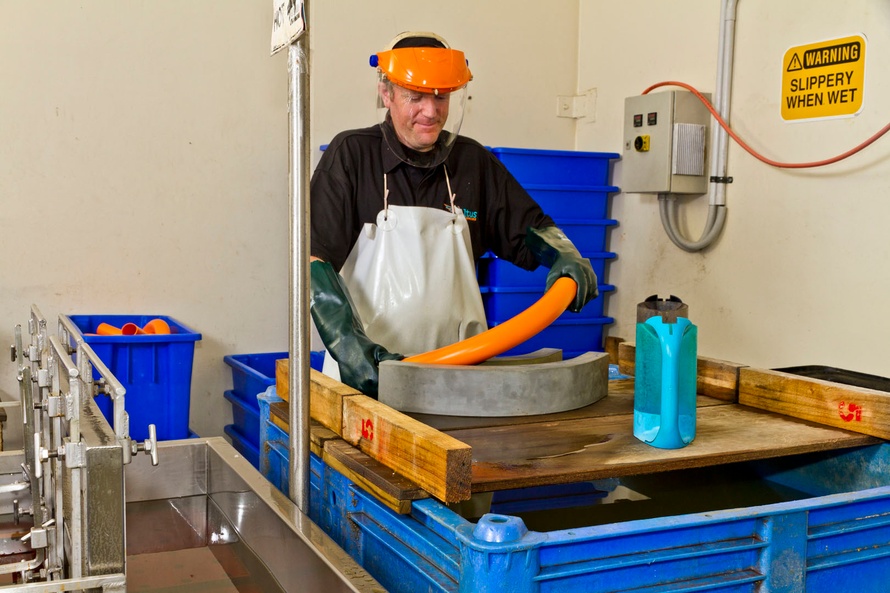 Marley NZ, manufacturers of pipes and guttering is one of New Zealand's success stories. They have been going since 1957. Originally they manufactured Lino, then in the 1970's a change in trends, coupled with the competition from Asia, led them to change direction and concentrate on PVC guttering and pipes. They have been through many challenging times but the core of them is their values and this is something that has always reflected who they are.
In 1995, Marley NZ decided to outsource certain aspects of production that were not their core activities. They chose to outsource to Altus Enterprises, a social enterprise employing 200 People with disabilities. Altus set up a business unit specifically for Marley and engineered a business solution to solve their problem. Damien Shalloe, Procurement manager at Marley explains, "We decided to outsource part of the production component which required a different set of skills. Altus was chosen because they could fulfill our requirements to a high standard. It was first and foremost a commercial decision however, we are glad that in choosing to outsource to Altus, as it gives people with disabilities the opportunity to work.
Within New Zealand, one in ten people live with a disability, it is not something that is uncommon and we wanted to help make a difference."
Marley also have several other corporate social responsibility initiatives in place, such as a recycling service for unwanted old guttering, which is taken back to site to be crushed and recycled.
Scott Townsend, Senior Product manager at Marley said there has been a great response to the initiative, "It is a great way for us to support our customers and help them out. Our manufacturing site is 100% waste free, we recycle any offcuts or old stock and crush it for re-use, so it made sense to extend that service to our customers' building sites. The feedback from customers is that their clients are really impressed that they make the effort to be sustainable rather than just taking all the used materials to landfill."
As the leading manufacturer of PVC guttering and electrical pipes, Marley makes a great effort to make a positive impact on the New Zealand environment and community in general. Marley ensures that their manufacturing is a sustainable process, from the raw materials used, right through the manufacturing process to the disposal and re-use at the end of life. This has been recognised by the NZ Green Building Council's decision to change its Green Star rating system and award credits for the use of best practice PVC.
About Marley's Corporate Social responsibility
Marley is committed to making a positive impact on the New Zealand environment and the wider community in general. Along with their involvement with Altus, Marley supports a variety of industry and community charity organisations through donations of financial, time or products such as;
• Ongoing involvement with the Plumbing Industry Charitable Trust.
• Auckland Zoo – enclosures for native birds on Tiri Tiri Matangi
• Auckland City Council – provision of product for an art installation on the RWC 2011 Fan Trail completed by Uni of Akld students
• MIT, Unitec – provision of product to the Plumbing training schools
• ECANZ - www.ecanz.org.nz – sponsorship of apprentice of the year competition
• Antarctica http://www.anta.canterbury.ac.nz/rss/news/index.php?feed=news&articleId=91
• Supporting various sports teams & ventures e.g. business supporter of the NZ Warriors

Manufacturers of extruded and injection-moulded plastics.
Learn more
Head Office
Marley New Zealand Ltd
Mahia Road
Private Bag 802
Manurewa, Auckland
Phone: 09 279 2...
Regional Office/Distributor
Marley New Zealand Ltd
Shands Road
PO Box 16233
Hornby, Christchurch, Christchurch
Phone: 0800 222 ...