Mayor in hot seat for Laminex Group opening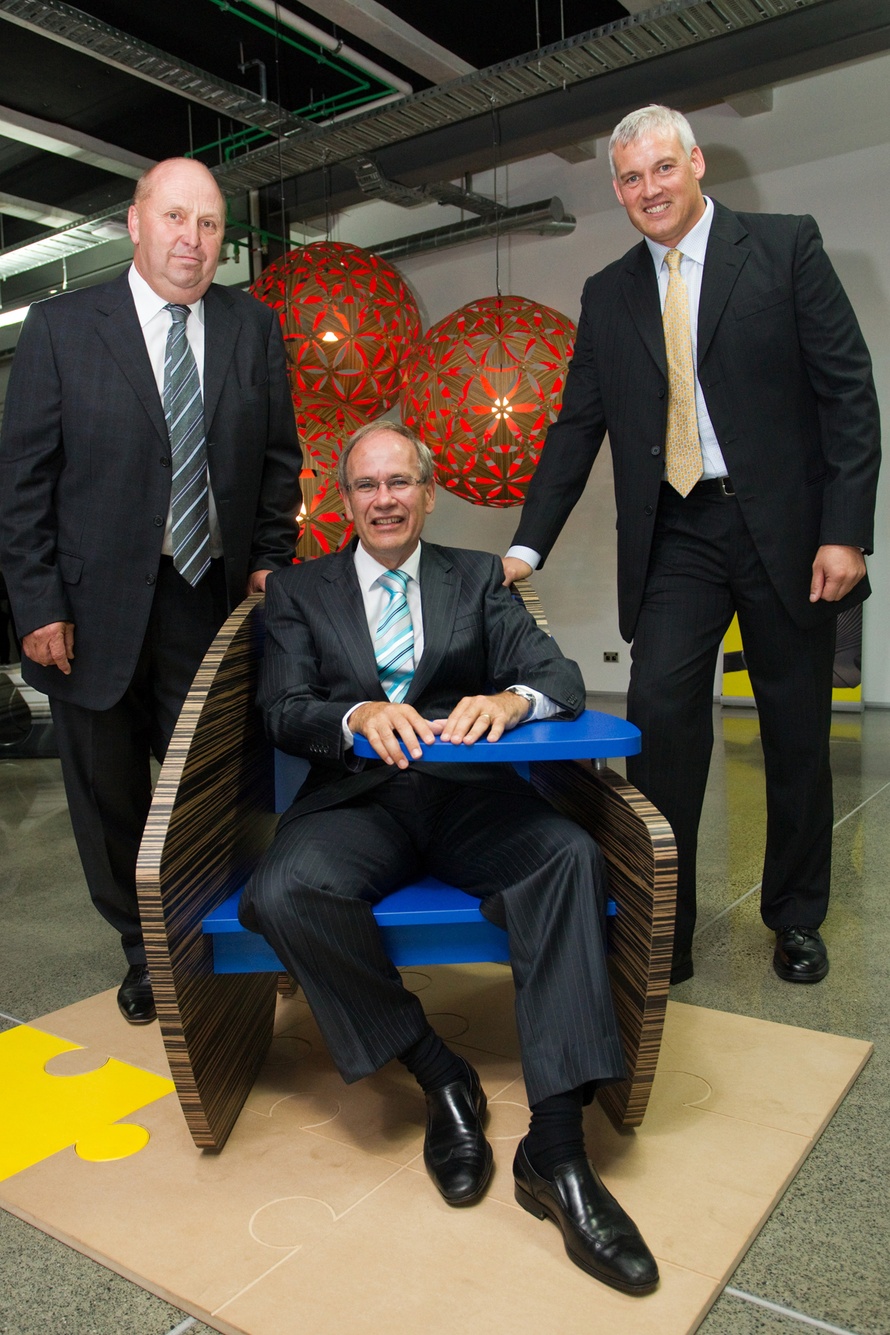 Auckland Mayor Len Brown was in the hot seat recently during the official opening of The Laminex Group's new head office and distribution centre in Penrose Auckland.
The Mayor tried out for size the J Chair which was designed by US architect Michael Graves. The chair was one of nine designs created by world-renowned US architects in 2008. It formed part of a collection that was recently on display at the Formica Formations Exhibition at the Aotea Centre.
The Laminex Group General Manager, Robert Gibbes, said the organisation's new purpose-built 12,378m2 distribution centre had brought together five separate sites into the one purpose-built facility. The premises which took 12 months to complete were built by Fletcher Construction, with the Laminex Group leasing both buildings from DNZ Property.
"The new office building design incorporates environmentally-friendly initiatives including maximising the use of natural lighting in all office areas, low-energy sensor controlled lighting, some reticulated water and waste recycling," Robert said.
"A number of new technologies have also been introduced including the placement of a state-of-the-art Hubtex lifting platform in the warehouse."
Manufactured in Germany, it is the first of its kind in use in New Zealand. It moves along a wire embedded in the concrete floor and features a lifting platform capable of reaching heights of 7-8 metres, carrying weights of 1.5 tonnes.

Laminex New Zealand specialises in decorative surfaces and panel products offering residential and commercial solutions for all interior spaces.
Learn more
Laminex New Zealand products