Mayoral possibles and probables quizzed over urban planning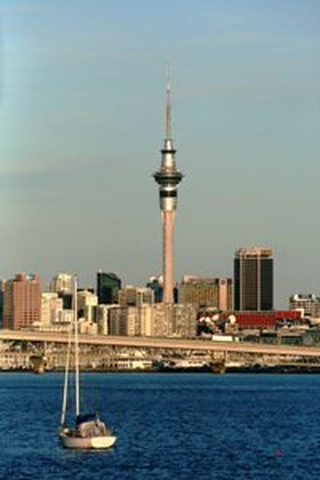 As the Auckland Mayoral race hots up Super City visions and issues will be in the spotlight with a trio of public events at The University of Auckland.
Transformation of Auckland into a Super City was proposed as a means of bringing a greater and more coordinated vision for the administration and development of Auckland. In this series of events, focusing on city issues, the University's School of Architecture and Planning attempt to unravel the rhetoric and examine the finer points of that proposition.
The events kick off with Towards a new Auckland — Mayoral Debate on the Urban Environment on 17th August. The Mayoral debate, chaired by journalist and economic commentator Rod Oram, will provide a forum for Mayoral hopefuls Len Brown, John Banks, Andrew Williams and Simon Prast to present their visions for Auckland's built environment and discuss their plans and priorities for bringing that vision to fruition.
The following evening the University will host Leigh Auton, outgoing CEO for Manukau City Council and Town Planner. Leigh will provide an insight into future urban planning and development challenges the Super City may face based upon his experience in Manukau, New Zealand's fast growing city, and one of the most diverse.
The third event of the series, Perspectives on the Super City, will see three notable panellists provide their own assessment of the Super City vision and what might be in store for Auckland. The speakers include: Ken Tremaine (director of the Sea+City waterfront development agency and a planning consultant specialising in smart growth); the Honourable Peter Salmon (retired high court judge and chair of the Royal Commission on Auckland Governance); and Graham Bush (Honorary Research Fellow in the Department of Political Studies at The University of Auckland, and an authority on local government in New Zealand).
Associate Professor Sarah Treadwell, Head of the School of Architecture and Planning, says: "The School is very pleased to be hosting these events, particularly the Mayoral Debate. As a centre for teaching and research on the built environment, we are constantly seeking ideas that will help guide the urban future of Auckland.
"It is tremendously important to us to be able to ask some tough questions of those that are seeking to lead that development and to be able to weigh those views," she says.
All the events are open to the public and free to attend. The Mayoral Debate is likely to be popular so it is recommended that people pre-register for this event via the NICAI website at creative.auckland.ac.nz/uoa/fast-forward/.
TOWARDS A NEW AUCKLAND / MAYORAL DEBATE Tuesday 17th August, 6.30pm OGGB4, Owen G Glenn Bldg, 12 Grafton Road

LEIGH AUTON, MANUKAU CITY COUNCIL
Wednesday 18 August, 6.30pm Engineering Lecture Theatre 1.439, 20 Symonds Street

KEN TREMAINE, PETER SALMON & GRAHAM BUSH / PERSPECTIVES ON THE SUPERCITY Wednesday 25th August, 6.30pm Engineering Lecture Theatre 1.439, 20 Symonds Street
For more information, visit: creative.auckland.ac.nz/uoa/fast-forward/.