Meridian First Light house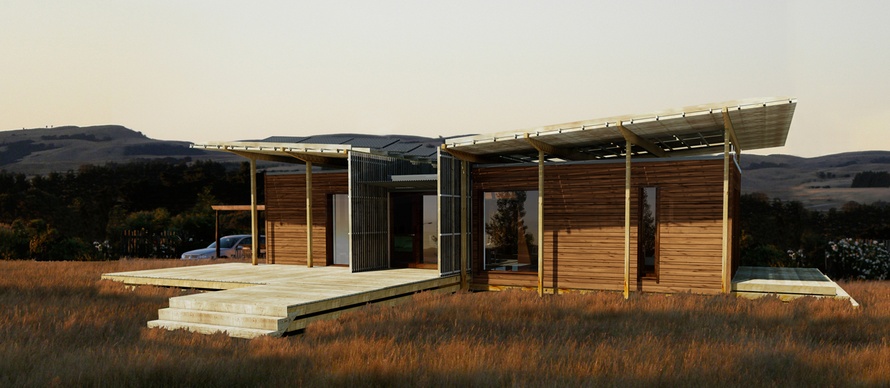 Meridian First Light and LEAP work together to create energy efficiency on the world stage.
Frank Kitts Park in Wellington is the place to head in May to see solar power and energy efficient technologies in action. A team from Victoria University have been assembling a solar-powered Kiwi bach as a practice run for the US Department of Energy Solar Decathlon 2011, taking place in Washington DC later in the year. Every two years the Solar Decathlon challenges students to design, build and operate an attractive, affordable house powered entirely by the sun.
The Meridian First Light house channels the essence of the iconic "Kiwi bach" – a focus on recreation, socialisation, and outdoor living. As primarily a summer destination, life at the bach takes place as much outside, on large decks and patios, as it does inside. Our house brings these ideals of bach life into a contemporary setting, providing a permanent residence where recreation and social activities are united with environmentally sound technologies.
The house utilises simple strategies to minimise energy consumption and maximise solar energy. The building envelope is highly insulated, but most importantly, it is flexible to climatic conditions. The windows and skylight in the house have internal blinds to maximise or reduce solar gain as needed. The interior spaces are also thermally zoned, which further reduces the overall HVAC loads.
An external timber canopy housing the photovoltaic panels and solar water heaters provides an elegant solution to the typically cumbersome integration of solar panels. The canopy forms part of both the active and passive solar strategy, shading the glazing in summer months and aiding the passive cooling of the PV polycrystalline panels.
The house integrates appliances into the home which are highly energy efficient but also commercially available products. LED lighting is utilized both indoor and outdoor as an alternative to traditional incandescent or fluorescent lighting, and a reverse-cycle heat pump with a high coefficient of energy provides for all the HVAC needs of the house.
The users of the home will be able to both monitor and optimise their energy usage at their fingertips with an intuitive home monitoring system. The system is designed to clearly and easily communicate data such as peak energy usage, peak energy production, water usage and climate data, with the intention of educating people on better sustainable practices. LEAP Australasia are very proud to be a key supplier to the team, providing the Meridian First Light house with all their water systems including BLAZESTOP fire sprinklers, SOLARGENIUS solar water heating, MANIFLOW advanced plumbing and a THERMAGENIUS heat pump water heater. LEAP has also created especially for the home a unique hot water drying cupboard. To see all of these systems and much more you can visit the Meridian First Light house between the 7th and 24th May, 12 noon to 4pm weekdays and 10am to 5:30pm on weekends.
For more information visit www.firstlighthouse.ac.nz or go to First Light house on Facebook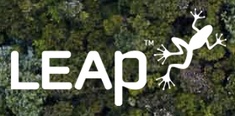 Head Office
Leap Australasia
PO Box 38159
133 Gracefield Road
Seaview, Lower Hutt, 5045
Phone: 0800 246 ...