Methven brings new luxury to hotel guests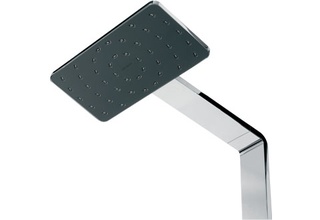 Methven is growing sales in the international hotel sector with a unique patented technology package, tailored to the hotel bathroom space.
It has acquired the exclusive licence for Jemflo bathroom technology which balances water temperature and pressure. Used together with Methven's proprietary Satinjet showerware, it provides hotels with a luxury experience to improve guest satisfaction as well as economies from potential water and energy savings. The February 2010 deal with Jemflo provides Methven with the option to purchase patents at a later date.
Methven Group CEO Rick Fala said that the company had already retrofitted around 13,000 rooms with Satinjet in Asia and Australia and Jemflo technology has already been installed in 60,000 rooms. The largest 300 hotel chains worldwide account for 7.3 million rooms
"We expect the hotel sector to be the major growth market for Methven in the medium term as a result of our unique technology package, ideally suited to the hotel bathroom," Mr Fala said.
Independent research showed that hotel guests ranked TV and wifi, shower and bed as most important to their comfort.
"When we drilled down they said that what they needed from their shower was a pleasurable experience, plentiful spray, strong, even pressure and even temperature. We deliver all those needs resulting in increased guest satisfaction and the added value of providing a luxury showering experiences with energy and water conservation. It is a compelling offer," Mr Fala said.
Methven acquired the exclusive Jemflo licence for an undisclosed fee and has retained the services of its inventor. A five person sales team has been established to focus on Asian hotel retrofit opportunities of the combined technology solutions and a hotel specialist has been retained in the UK. Further resources will be added as required.
"We've been pursuing a business strategy based on having a diversified market spread and leveraging Methven's proprietary branded products and technologies which have proven to be resilient earners even in tough times," said Mr Fala. "We want to be the leading shower brand, loved world wide for delivering superior life enhancing shower experiences. Instead of waiting for a market upturn and simply relying on our traditional home bathroom and plumbing sectors we've gone out and created our own market opportunities to extend our reach. We're making good progress and are on course to being truly international with distinct products and solutions that are right for the times."
Visit Methven

Supplier and designer of quality showering systems and tapware ranges.
Learn more
Head Office
Methven
447 Rosebank Road
Private Bag 19996
Avondale, Auckland, 1746
Phone: 09 829 0...
Regional Office/Distributor
Methven
PO Box 847
Dunedin, Dunedin, 9054
Phone: 0800 804 ...