Methven results close to target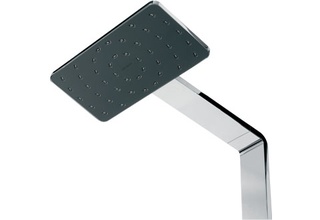 Group NPAT result down 17.5% before impairment (market guidance previously indicated NPAT would drop 15-20%)
Group NPAT down 22.2% from $10.1m to $7.8m after impairment
Net Debt down 35.0% from $26.8m to $17.4m comfortably within guidance of 30-35% reduction target
Group Operating Revenue down 5.5% from $137.3m to $129.8m
EBITDA down 15.6% from $19.8m to $16.7m
Fully imputed final dividend of 5.5 cps to be paid on 30 June 2010; FY dividend 11.00 cps, down from 11.75 cps prior
Methven New Zealand domestic sales up 3.8% from $37.0m to $38.4m; growth in market share despite a 0.6% decline in combined new build and renovations; EBITDA down 5.0% from $10.7 m to $10.1m Methven Australia sales up 7.1% from A$34.1m to A$36.6m; EBITDA up 88.9% from A$1.8m to A$3.3m (NZ$4.2m)
Methven UK sales down 14.0% from £21.7m to £18.7m; EBITDA down 44.5% from £3.0m to £1.7m (NZ$3.9m) as anticipated
Encouraging start to hotel sector sales
Methven Group weathered the fallout from the global economic crisis with a design-led product differentiation, innovation and market diversification strategy to deliver a credible 2009-10 result that was close to estimates provided to the market at the half year.
Group NPAT for the year to 31 March 2010 was 17.5% lower at $8.3 million compared with the prior year's $10.1 million and was within Half Year guidance of a 15-20% drop in profitability. This was prior to the one off UK intangible asset impairment of $481,000. Group NPAT after impairment was down 22.2% from $10.1 million to $7.8 million.
Pleasingly, Net Debt was reduced by a solid 35.0% from $26.8 million to $17.4 million, well within Half Year guidance of 30-35%.
"These results demonstrated earnings resilience, wide brand appeal across geographies and abilities to create new market niches for our premium, proprietary technologies and products with their distinct benefits and experiences," Chairman Phil Lough said.
Impressive growth in Australian tapware sales and the continued robustness of the domestic operation were vital in generating the hard earned $7.8 million Group profit while also softening the impact of depressed UK sales which were as expected, and the loss of Wickes as a major customer.
"The $481,000 impairment represents our current view of the outlook for the UK customer base we acquired," Mr Lough said.
Group Operating Revenue for the full year was down 5.5% to $129.8 million from $137.3 million the prior year and Group EBITDA fell 15.6% from $19.8 million to $16.7 million.
"Methven responded to the realities of the trading environment with tight cost management across the business, better stock control, restructuring the UK operation following the loss of Wickes, recruiting capability to drive hotel sales and progressing new market development strategies," he said.
The Group ended the financial year with strong cash flows, aided by the liquidation of surplus UK inventories, resulting in a substantially reduced Net Debt which fell 35.0% to $17.4 million. Methven also successfully renewed its debt facilities for a further three years. There will be no change to covenants.
Mr Lough said Directors were comfortable with the ability of the business to generate earnings growth, the current health of the balance sheet and low level of borrowings and have recommended a fully imputed final dividend of 5.5 cps to be paid on 30 June 2010. This is the same as the prior year final dividend. Coupled with the 5.5 cps December 2009 interim dividend, the total dividend for 2009-10 is 11.00 cps, marginally down on the prior full year of 11.75 cps.
Group CEO Rick Fala said that a highlight of the year was achieving promising sales from a new initiative targeting the hotel sector. Methven has a compelling proposition to deliver guests a luxurious shower experience from a simple retrofit of bathrooms with Satinjet showerware and new Jemflo pressure and temperature balancing technology which it has the exclusive right to use and option to buy outright.
"Improved guest satisfaction, combined with potential water and energy savings, have strong appeal to hoteliers," Mr Fala said. "We expect the hotel sector to be the major growth market for Methven in the medium term as a result of our unique patented technology package, tailored to the hotel bathroom space."
The company has retrofitted around 13,000 rooms with Satinjet in Asia and Australia. Jemflo technology has already been installed in 60,000 rooms. The largest 300 hotel chains worldwide account for 7.3 million rooms.
Looking to 2010-11, Mr Fala said Methven was targeting a solid lift in year on year Group sales and profitability, but remained alert to the continued uncertainties from the stop/start economic recovery in key markets.
Australia would continue to be the dynamo of growth despite a more subdued economy with interest rate hikes and an end to the current package of government incentives, he said. "We will be well positioned across the market with a competitive and complete offering. We expect to make good headway increasing sales of our tapware with growth continuing in the hotel sector."
The New Zealand economy was expected to remain fragile and Methven would target modest top line growth and margin improvements as it further consolidated domestic market leadership and brand loyalty with the continued release of product innovations and enhancements, coupled with superior service and support.
Mr Fala said the UK and wider European economic outlook remained uncertain and Methven expected performance to be weaker due to the loss of the Wickes account. "We have undertaken a significant downsizing of Methven UK and are investing in repositioning the operation to support growth areas, including hotels and higher margin products, specifically Methven branded bathroomware which will be introduced this year."
Securing credible distributors to market Methven ranges in new markets beyond the UK and Australasia was another key strategy to extend market and brand reach.
"We have a compelling shower and tapware proposition that has international appeal and believe that finding distribution partners is an effective model to achieve a presence in new and emerging markets," he said.
Increased capital expenditure will be invested in R&D to accelerate development and commercialisation of proprietary products and technologies to extend the company's platform and fuel continuous growth. There was also a requirement to upgrade the ageing business information system in New Zealand.
"Our focus is on being the world leading showerware brand and we will seek to create new categories and experiences like Shower Infusions," Mr Fala said. "The Shower Infusions captured international attention, receiving a coveted 2010 Red Dot Award, as among the "best of the best" in design and innovation in the world at this year's competition.
"The global financial crisis has served to reinforce the need for us to focus on selling proprietary products which generate premium margins," Mr Fala said. "Methven branded ranges have proven to be consistently robust earners, able to withstand economic and market downturns."

Supplier and designer of quality showering systems and tapware ranges.
Learn more
Head Office
Methven
447 Rosebank Road
Private Bag 19996
Avondale, Auckland, 1746
Phone: 09 829 0...
Regional Office/Distributor
Methven
PO Box 847
Dunedin, Dunedin, 9054
Phone: 0800 804 ...