Methven scoops prestigious red dot product design 2011 award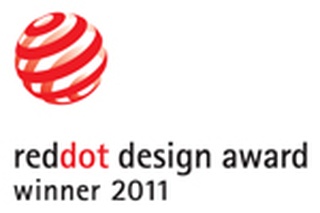 Tahi Twin-Lever Tapware from Methven appealed to the judges in the 2011 red dot design competition, one of the most renowned international product competitions and has now been awarded the 'red dot' seal of quality for design by a panel of highly respected experts. Tahi Twin-Lever Tapware will be put on public display during a four-week special exhibition in the red dot design museum after the design award celebrations on 4 July 2011.
Tahi Twin-Lever Tapware range with it's signature individual, lever control of hot and cold water can reduce the unnecessary use of hot water with resulting energy efficiency.
By amalgamating two levers into one platform, Tahi Twin-Lever tapware effectively combines economies that can be achieved with individual flow control (traditionally provided by two taps) with the convenience and contemporary styling of single-lever mechanisms. Tahi Twin-Lever tapware is ideal for the energy conscious with a desire for visual simplicity. These stunning twin-lever models with their ergonomic design are perfect for bathroom environments where strong architectural designs are required.
"As always, our jury cast a very careful eye over the products submitted. Design quality has asserted itself clearly in the judging process, with genuine and new creative solutions also being rewarded. Both of these criteria are not just yardsticks for good design, but also for the potential for success on the market. This potential is increased several times over by the targeted use of our renowned design award", says Professor Dr. Peter Zec, the initiator of the red dot design award. This year, designers and companies from 60 countries entered 4,433 products in the red dot award for product design.

Supplier and designer of quality showering systems and tapware ranges.
Learn more
Head Office
Methven
447 Rosebank Road
Private Bag 19996
Avondale, Auckland, 1746
Phone: 09 829 0...
Regional Office/Distributor
Methven
PO Box 847
Dunedin, Dunedin, 9054
Phone: 0800 804 ...