Modus Architectural Lighting acquired by Enlightenz Group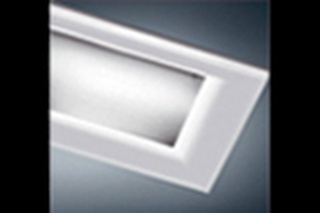 North Shore based Lighting business Enlightenz has taken a further growth step by announcing the acquisition of Modus Architectural Lighting which will become the backbone of Enlightenz's new Architectural Division and will trade under the Modus brand.
"The move into architectural lighting has been a planned development over the last 12 months," advised Enlightenz Executive Director - Trevor Murray. "Our recent appointment of National Architectural Manager - Alvaro Calderon - was our first step which has been closely followed by the purchase of the Modus Lighting business. We have also secured the New Zealand agency for high end architectural lighting manufacturer – XAL from Austria, he said. Further product range options will also be developed over the coming months.
The establishment of the Modus Architectural Lighting Division complements Enlightenz's current Commercial and Industrial lighting operations which focuses on the supply of highly efficient lighting solutions including the award winning Enlightenz, Trilux and Helvar product ranges.
"Our local luminaire design and manufacturing arm will be supplemented by the production of the Modus product range commencing next week, Mr Murray said". Modus customers will benefit from a continuation of support for products that have been produced over its 29-year history in which it supplied many iconic lighting solutions including Parliament Buildings, the Auckland Sky Tower and Auckland War Memorial Museum.
Bryan King who founded Modus Lighting has joined the Enlightenz Group as a consultant to its energy efficiency consultancy team known as 0800 Save Energy. To provide continuity and ongoing service across New Zealand we have employed a number of staff from Modus Lighting including the appointment of Morris Jury as our new Regional Manager in Wellington. We look forward to providing quality products and services to Modus customers going forward, said Mr Murray.
With the Modus Architectural Lighting acquisition the Enlightenz Group will now number 40 staff with nationwide representation in Auckland, Waikato/Bay of Plenty, Wellington, Christchurch and Otago/Southland.
More information contact Warren Kitchin General Manager
(m) 021-445 189
warren.kitchin@enlightenz.co.nz
Deliver energy efficient lighting solutions throughout New Zealand.
Learn more