New aluminium factory officially opens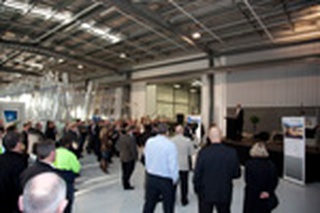 Around 200 invited guests marked the official opening of a new multi-million dollar Fletcher Aluminium factory on Friday afternoon in Christchurch.
Fletcher Aluminium franchisees – Nebulite, Rylock, Vistalite and Fisher, have been working closely with Fletcher Aluminium for the last 18 months to establish a facility which will support the rebuild in Christchurch and the anticipated ongoing demand, South Island wide.
Christchurch franchisee spokesman, Nebulite Garden City's Tom Foster, says the new factory supports the franchisees to more effectively service their clients' needs.
"This is a continuation of Fletchers investment in the franchisees, in the form of regional support, which enables our clients to access additional resource and technology. Fletcher Aluminium is looking after us, so we can look after our clients," he says.
With the mother of all BBQ's also known as the Charcoal Relief Unit or CRU being manned by Christchurch chef Jonny Schwass, guests enjoyed refreshments, entertainment and a tour of the new door and window factory in Wigram.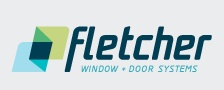 Supplier of window and door architectural systems and services.
Learn more
Fletcher Window and Door Systems products