New Design Director at Finewood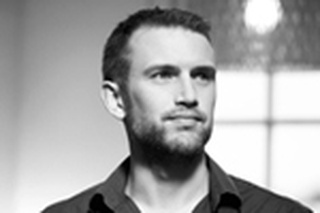 Finewood are excited to announce the appointment of Christopher Metcalfe as their new Design Director.
As a finalist in the recent Design Folio awards and past Design Manager at Essenze, Chris brings a wealth of experience in design across several furniture mediums. His technical skills and practical knowledge of the New Zealand design scene make him an ideal addition to the technical excellence of the Finewood team.
Mandated with driving the design and innovation around Finewood's portfolio, Chris intends to make some immediate changes and additions. Of specific interest will be Chris' collaboration with some of New Zealand's leading furniture design talent to create an entirely new portfolio of commercial furishings for cognitive and collaborative work spaces.
Blair McKolskey, Director of Finewood remarked:
"Chris' addition is a logical extension of our current growth plans. Finewood is a manufacturer of excellence for many design lables but has not had much opportunity to put our own design skills directly to use. Our new model sees us collaborating with various designers and incorporating our in house innovation team to create some startling results. Our newest commercial design features more than 35 unique patents imbedded in its DNA. Chris' arrival means we now have a vital link between the creative and technical design disciplines."
After graduating with a Bachelor of Product Design in 2006, Christopher started his own design business and has been honing his skills in a broad range of design disciplines including product, graphic, web, production, and database development. All of these skills will be put to use as Finewood ramps up its investment in design technologies.
Expect to hear some exciting things from him and the team at Finewood in the near future.

Head Office
Finewood Upholstery
21 Honan Place
PO Box 71059
Avondale, Auckland, 1348
Phone: 09 828 4...