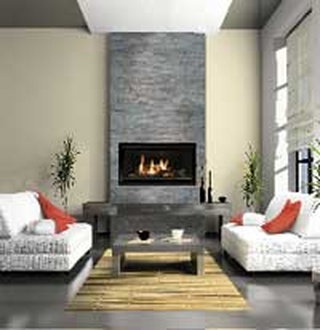 On a cold winter's evening, nothing feels as good as curling up at home in front of the fire – feeling warm, safe and oh so snug.
Now, thanks to the advanced technology of Rinnai's Symmetry DV3610 gas fire you can enjoy the beauty of a fire, be warm, safe, snug and kind to the environment at the same time.
That's because Rinnai's Symmetry DV3610 gas fire not only looks good, it's also incredibly efficient and clean burning. Designed and manufactured in New Zealand, Rinnai's Research and Development team know how to create a fire ideal for New Zealand homes.
So just how efficient and clean burning is it? The Australian Gas Association has awarded it up to 4.2 star rating for energy efficiency – making the Symmetry DV3610 the only direct vent gas flame fire in New Zealand with this rating. The New Zealand market has only seen efficiency from 1.7 to 3.3 stars so the Symmetry DV3610 at 4.2 stars is progress and gives greater fuel efficiency, reducing running costs. The Symmetry DV3610's energy efficiency is also economically sound. Its smart design means you'll need less energy to heat your room to the optimum temperature, which results in lower running costs.
It also meets the requirements of clean air schemes and the EECA – Warm up NZ: Heat Smart programme, which provides Government cash-backs to consumers when funding is available.
"As we become more aware of the damage we can inflict on the environment through many of the decisions we make, people are becoming more concerned to choose environmentally kind heating options," says Ray Ferner, Managing Director of Rinnai NZ. "But while they want to be kind to the environment, they don't want to sacrifice comfort, style or their bank balances. With Rinnai's Symmetry DV3610, they don't have to."
And, making the most of the warm air it produces, the Symmetry DV3610 fire also uses a clever heat transfer system to let you warm two extra rooms – as well as the room the fire is in. So while you are snug and toasty in your lounge, you can also relax, knowing the bedroom will be cosy when you retire there.
As well as providing one of the most realistic-looking fires available, the Rinnai Symmetry also offers a selection of sophisticated framing choices to suit your décor – choose from black granite, satin chrome metal, black metal or a completely frameless look.
"Symmetry lives up to its name by completely balancing the desires for efficient, effective heating, low-cost running, good looks, favourable environmental credentials and a healthy home," says Ferner.
Rinnai's Symmetry DV3610 provides impressive heat output of 7.5kW with innovative ceramic liners that deflect radiant heat back into the room and a convection fan that helps to effectively circulate the heat.
For more information about Rinnai's range of products available for your home, visit Rinnai's website.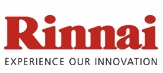 Manufacturer of water heating systems and gas fire appliances.
Learn more
Head Office
Rinnai
105 Pavilion Drive
PO Box 53177
Airport Retail Centre, Manukau, 2150
Phone: 0800 746 ...