New Zealand building on the up and up
Residential building leads the way, supported by solid infrastructure construction
Detached housing consents are leading an upward spiral in New Zealand's residential building sector, which has recorded its first growth since June 2007, according to leading industry analyst and economic forecaster, BIS Shrapnel.
BIS Shrapnel's Building and Construction in New Zealand 2009/10 – 2015 report showed a 27 per cent increase in detached housing consents in the December quarter of 2009, albeit from more than a two-decade low. Despite continued fluctuation in apartment building consents, the company is expecting this rebound to continue over the coming years, which will be driven by a shortfall in new house supply relative to demand.
"Consumer confidence is expected to gradually pick up as economic growth strengthens," says report author and BIS Shrapnel senior project manager, Adeline Wong. "Despite forecast increases in mortgage rates over the next two to three years, although the official cash rate is forecast to remain well below its peak in 2007/08, we expect home buyers' confidence to be boosted by wages and employment growth."
BIS Shrapnel notes relatively high net migration levels will also support the housing market over the next three years and is projecting the average net migration to be 15,000 persons per annum. This is a decrease from the very high level of migration seen over the past year or so, which is expected to reach 26,000 persons by the end of March 2010, but is still quite high by historical standards.
Turning to prices, the shortage of housing stock will continue to support median house price growth over the next 18 to 24 months. Wong says dwelling completions will simply not meet the demand for housing and as a result prices will be driven up.
"We estimate dwelling completions to fall to between 17,300 and 18,600 units per annum over the two years to 2010/11," she says. "This in no way meets our estimated underlying demand for housing, which will average 29,000 units per annum over the same period."
BIS Shrapnel also says this residential building cycle will peak at a lower level of activity compared to the last peak in 2004. Building activity will be constrained by worsening home affordability due to rising mortgage rates and house prices. On the other hand, house prices are expected to continue upward due to tightening new housing supply over the short term, while housing demand is expected to increase amid strengthening economic growth.
BIS Shrapnel says the North Island, led by Auckland, is expected to lead the rebound in residential building activity over the next three years, as building consents in the Auckland region rebound from rock bottom.
"We believe the housing stock deficiency in the Auckland region will continue to build up, due to its protracted downturn over the past seven years which has seen building consents languishing at near record low levels," says Wong.
Softening non-residential building sector
BIS Shrapnel says the non-residential building sector has held up relatively well amid adverse economic conditions, boosted by office, education and sports stadium building activity. However, overall non-residential building consents are expected to soften in 2010/11 as office and sports stadium building activity drops off.
The downturn is, however, expected to be moderate as it will be driven by weak demand (not excessive supply) and a lack of financing for developers following the credit squeeze during the global financial crisis.
"The recent recession and continued weak economic conditions has resulted in weak demand for commercial properties," says Wong. "This has caused rental rates to soften and is exerting upward pressure on vacancy rates. This is expected to get worst before it gets better, in view of new supply coming into the market over the next couple of years in particular.
"A lack of funding has curtailed or delayed most new projects during the past 12 months, hence a reduction in new supply over the next two to three years. This means once demand picks up again current excess space will be quickly absorbed, vacancy rates will tighten and rents will rise – setting the stage for the next upswing in new construction. Strengthening leasing markets will then bring back the equity injection that will underpin the next round of commercial projects starting from calendar year 2014."
Solid infrastructure construction
Infrastructure construction over the next five years will be underscored by NZ$5.8 billion of extra infrastructure spending and the government's priority for its investment in land transport in order to increase economic productivity and growth in New Zealand.
Major motorway construction projects include Auckland's NZ$1.4 billion Waterview link, which is being lined up for a new accelerated national consenting process, and the NZ$730 million upgrade on the Christchurch Southern Motorway. Infrastructure construction will also be underscored by the electrification work on Auckland and Wellington's rail networks, as well as by various power generating projects in the energy sector.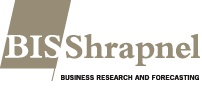 Provider of industry research, analysis and forecasting services.
Learn more