NZ Companies Feature Strongly in Dulux Colour Awards Finalists
A flair for colour has seen 11 New Zealand architecture and interior projects selected as finalists in the 2010 Dulux Colour Awards, in the first year the prestigious Australian based awards have been expanded to include New Zealand entries.
The Dulux Colour Awards are the premiere showcase in Australasia for the creative use of colour in architecture and interior design and this year 142 entries were received from across six categories from Australia, New Zealand and Papua New Guinea.
The New Zealand finalists come from around the country and range from a colour scheme for a classic French creperie in Auckland; to an inner city loft conversion in an historic Auckland building; to a luxury forest retreat at Franz Josef glacier, to a cool office renovation for Tauranga software company, Cucumber; to a brightly coloured palette for a new school build in Rolleston, Christchurch and an office fit out featuring a multicoloured wall panel for an Auckland data company.
Jennie Lee, from Dalman Architecture in Christchurch, is a finalist in the Sustainable Interiors section for her colour scheme for the Te Waonui Forest Retreat, a sustainable luxury hotel nestled in native rainforest at Franz Josef. To reflect the West Coast's strong coal mining heritage, Jennie designed a "coal wall", painted a deep charcoal, leading to the bar. Dulux Acratex products were used by the plasterer to create the coal wall effect. Low VOC Dulux Enviro² paint was used on interior surfaces and paint orders for the project had to be precise, with the nearest paint store located 170 km away.
In Mt Wellington, Auckland, Craig Grant and Warren Brighouse, of mga innovation, designed a vivid colour panel to create buzz in the central café and informal meeting area for Express Data, an adventurous IT company. The panels began with the company's palette of teal and orange, and other colours were added from the Dulux Specifier range including Ocean Trip, Gold Deposit and Blue Tulip as contrast.
The focus for the new build of Clearview Primary School, at Rolleston, near Christchurch was to provide a new school with the latest of technology, combined with exciting and stimulating learning spaces for children. Robyn Hawker, of rob'ndesign in Christchurch embraced this philosophy in her colour scheme for the school, with four primary colours (red, orange, green, blue) used throughout the school, the interior and exterior of which was painted entirely in Dulux paints.
Gretchen Flynn, Dulux's New Zealand based colour expert, said that Dulux New Zealand was "absolutely thrilled" to have so many local finalists in the awards, given that it was the first time the entries had been opened to New Zealand architects and interiors designers.
She said she was sure that the New Zealand entrants had made a strong impression among the judges as "so many of the palettes reflect the variety of landscapes and bright light of New Zealand."
Dulux New Zealand will host the New Zealand finalists to attend the Gala Awards Ceremony at the Guildford Lane Gallery in Melbourne on Wednesday, March 31, 2010.
The complete list of New Zealand finalists in the 2010 Dulux Colour Awards is as follows:
Donna White, from Donna White Interior Design, Auckland for French Creperie and Café, (Commercial Interior);
Donna White, from Donna White Interior Design, Auckland for Orewa Home (Residential Interior);
Robyn Hawker, from rob'ndesign, for Clearview Primary School, at Rolleston, near Christchurch (Commercial Interior);
Stephanie Nathan, from Jasmax, for NZI (IAG Fitout), Auckland (Commercial Interior);
Hilary Skinner (Skinner Design Ltd), Auckland for Country Retreat (Residential Interior);
Peta Tearle (Peta Tearle Colour and Design Studio), Auckland for loft conversion (Residential Interior);
Helen Wilcock, Design Spec, Auckland for a modern house in Dudley Road, Mission Bay, Auckland (Residential Interior);
Irene Benfell, Guthrie Bowron, for Hayes (Residential Interior);
Craig Grant/Warren Brighouse, (mga Innovation), for Express Data (Sustainable Interiors);
Jennie Lee, Dalman Architecture, for Te Waonui Forest Retreat (Sustainable Interiors);
Kathryn McMillan, for Cucumber Office Redevelopment, Tauranga (Sustainable Interiors)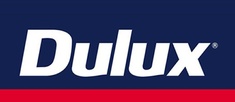 Dulux New Zealand products