NZ takes out Best Chapter at 2011 CoreNet Global Chapter Awards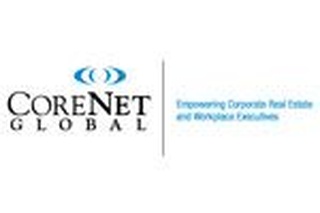 The New Zealand chapter of CoreNet Global has won Best Chapter at the annual CoreNet Global Chapter Awards.
The win is being celebrated at the CoreNet Global Summit being held this week in Atlanta, Georgia. New Zealand CoreNet Global Chapter committee member Andrew Tu'inukuafe is in Atlanta to receive the award.
As a global organisation, CoreNet Global has over 50 chapters with more than 7,500 members in 25 countries. Its members manage over $1.2-trillion in real estate and workplace assets in Asia, Australasia, Europe, South America and North America. "To win Best Chapter is both an honour and a statement about how far we have come to building a corporate real estate organisation with substance in New Zealand," says New Zealand CoreNet Global Chair Carey Oldfield. The New Zealand Chapter of CoreNet Global was the fastest growing chapter globally last year and this award goes some way to proving it is arguably the most successful for its size.
With unanimous votes from the CoreNet Global judging panel, New Zealand won the award for 'Chapter Development, Small/Medium' with the judges citing New Zealand's 'balanced approach to leadership, growing membership, financial stability and enthusiasm' as reasons behind the win. According to Stephanie Pater, who was on the Judging Sub-Committee, "there was some solid competition…but New Zealand's innovation and strategy successes stood out!"
Mr Tu'inukuafe says that "for a small, sparsely populated country of four million people, we have taken CoreNet Global from a zero-base to an extremely active and successful chapter in a relatively short space of time." The New Zealand chapter was established in 2002 by CoreNet's current chairman Carey Oldfield and James Rowe. The chapter now boasts over 120 members, and has an active programme of monthly learning forums in Auckland and Wellington, as well as its premiere event, the annual CoreNet Symposium, held every June.
"Everyone in the Executive Committee is committed to delivering the best possible educational and networking experience by way of monthly Learning Forum events, annual Symposiums, MCR Seminars, Discovery Forums, and encouraging use of the comprehensive material available via the Knowledge Centre," says Mr Oldfield.
"Learning Forums are our best attended events, with this year's highlight being a building tour of the new Telecom New Zealand head office which attracted 311 attendees, and was run in conjunction with the New Zealand Green Building Council and Property Council."
The New Zealand chapter's success owes as much to industry support as its committee and members. The chapter has twenty sponsors at five different levels.
CoreNet Global is also recognising New Zealand and this achievement at the CoreNet Global Singapore Summit in March 2012.
About CoreNet Global New Zealand CoreNet members range from large corporate property managers to service providers working in the corporate real estate industry.
The focus is on education and knowledge sharing. Professional and career development is a focus of CoreNet with members completing the Masters in Corporate Real Estate (MCR) through the organisation and its knowledge centre.
The monthly learning forums are a balance of education and networking, often involving building or site tours. The Annual Symposium held in June this year is CoreNet's showcase event of the year, attracting over 250 delegates from around New Zealand.
Media spokesperson: Carey Oldfield CoreNet NZ Chapter Leader Phone: +64 09 525 4644 Mobile: 0274 965 255 Email: carey.oldfield@ugllimited.com