NZGBC congratulates Jane Henley on global appointment
Four years after playing an instrumental role in establishing the New Zealand Green Building Council, Jane Henley is to become Chief Executive of the World Green Building Council in April.
New Zealand Green Building Council Chairman Rob Lang said Ms Henley had made an outstanding contribution to the rapid adoption of green building practices in New Zealand.
"In short time New Zealand has gone from having no framework for green building design and construction to an established and widely supported system for increasing the sustainability of new and existing buildings," Mr Lang said.
"A large part of this can be attributed to the commitment and drive Jane brought to the role of CEO and she no doubt will make an even more impressive impact on the world stage. We wish her well."
Mr Lang said Jane Henley leaves the NZGBC in good heart, with more than 400 member companies, five Green Star NZ rating tools and 33 certified projects.
"We are confident that the success of our organisation and the momentum of the green building movement will continue to grow. With change comes new opportunities and we are excited about this".
Mr Lang said that key to the NZGBC's growth and the rapid adoption of green building practices has been involving industry in every process, from conceiving, to developing, testing and ultimately employing Green Star rating tools.
"There has been a considerable investment by a large number of organisations and it's clear there will be strong medium and long term benefits for all, including reduced energy costs, greater staff wellness and productivity, improved tenanting prospects and improved future proofing."
A key focus for the Council over the coming 12 months will be encouraging retrofitting of existing buildings for higher levels of environmental performance, and introducing a residential rating tool.
"By starting with new building design and build we have effectively been targeting lower hanging fruit. We now have the challenge, and the extraordinary opportunity, to help lift the environmental performance of buildings right across the board."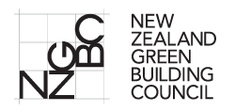 An industry organisation dedicated to accelerating the development and adoption of market-based green building practices.
Learn more
Head Office
New Zealand Green Building Council (NZGBC)
Level 2, Old Sofrana House
18 Custom Street East
Auckland CBD
Phone: 09 379 3...