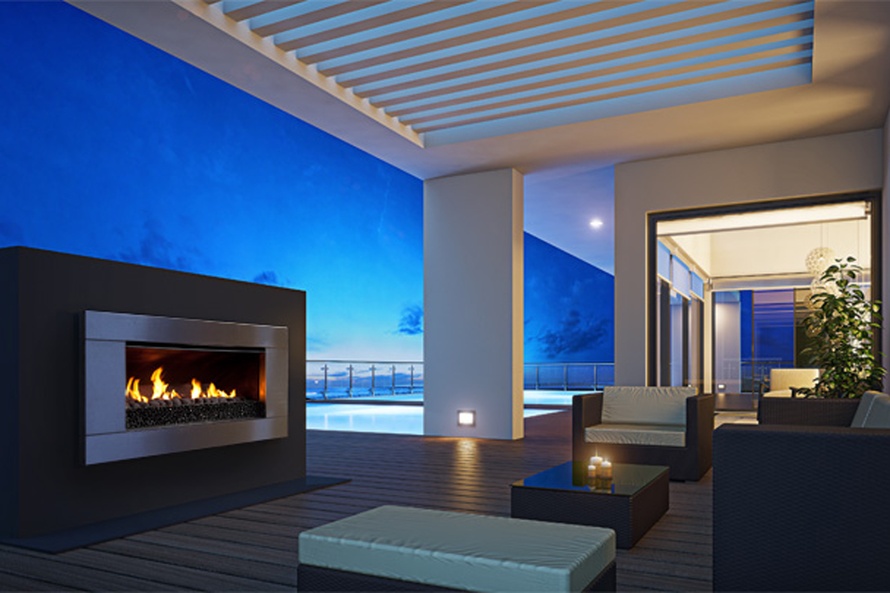 There are several things to consider when deciding on the finishing touches of your outdoor living space, including whether to add an outdoor fireplace.
The American Institute of Architects (AIA) Home Design Trends Survey reported that in 2014 creating a 'useful and versatile' outdoor living space was a high priority for American home owners and the rest of the world is right behind them.
But first: to add or not to add flame?
Sure, an outdoor fire adornment may be costly depending on your decision; however, this funky feature will boost your resale value and - let's be honest - you'll gain at least 100 social points in your friends' circle.
You'll have an additional entertaining area with a unique charm that you can change depending on the season, and you can enjoy the outdoors even in the colder months.
Splash out on elegant or chic outdoor furnishings. Or play around with the outdoor design to create something truly divine.
Your outdoor fire will attract and encourage togetherness, so you can spend more time with your loved ones away from the distractions of televisions and electronic devices.
Not only does the outdoor flame provide warmth but also a visual delight for you to enjoy while chatting, laughing, eating and drinking with close ones.
Outdoor fire cons? Cost… effort... Nothing too scary.
Cost only depends on the type and style of the fireplace you desire. Gas or wood; inbuilt or freestanding; custom made or pre-fab.
Depending on what you choose from above, it will determine the amount of effort you need to put into the installation of the fireplace. For example, choosing a gas fireplace like the Escea EF5000 doesn't need to be flued and can be installed straight into a timber-framed structure. If you don't have a ready-built structure, you can purchase a ready-to-build steel frame for the fireplace – making installation extremely simple.
Find some inspiration from Escea outdoor fireplace case studies:
Relaxed Alfresco Fireside Living
A Lush Palm-Fringed Courtyard with a Fireplace
How to Achieve Contemporary Seaside Serenity
If a wood fireplace is more your cup of tea, check out our EW5000 which comes with a cooking plate.