Paper Room exclusively introduces Tracy Kendall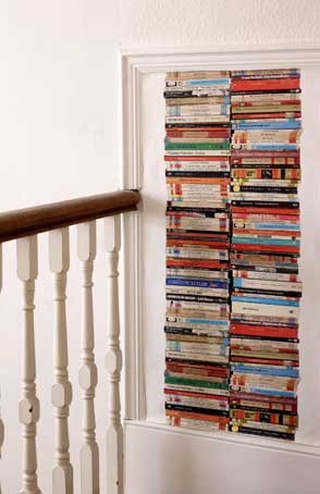 Tracy Kendall is a London based wallpaper designer whose unique and innovative wall coverings have a strong sense of British inventiveness and eccentricity. Kendall allows her Fine Art background to drive and challenge the perception of what can be made into wall coverings by using found objects for their design qualities such as 'lace' and 'stack' collections or using the found objects themselves as textures for the surface.
The wallpapers convey their design integrity without overwhelming the space, they add imagery or texture to create another dimension to the walls. Some of the collection has graced the walls of museums such as the Cooper Hewitt in New York and won design awards at shows such as the ICFF, NY.
The wallpapers have featured in magazines around the world and have an international client base attracted to Kendall's distinctive and timeless style. Used in domestic and commercial spaces these wallpapers, engage, interact and enhance the interior's character and identity.
Tracy Kendall's exceptional bespoke work ranges from stunning sequins or jigsaw pieces sewn to drops of wallpaper, hand screen printed drops featuring eye catching graphic imagery, and digitally printed images including stacks of books and is now available in New Zealand exclusively through Paper Room.

Suppliers of contemporary wallpaper, fabrics and wall stickers.
Learn more