Paper Room launches Ella Doran, London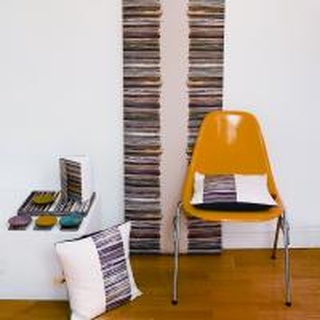 Launches Ella Doran, London in NZ!
Brand new to Aotearoa, Paper Room www.paperroom.co.nz announces the launch of the Ella Doran wallpaper and accessories range.
Fascinated with 2D pattern that gives a sense of 3D, Ella Doran mixes the use of light, object, shade, colour and repetition in her photographic work.
Having travelled extensively, Ella finds her inspiration in the world around her, alongside the new technology she uses to create such a diverse range of products, from wallpaper, table mats and coasters, to trays and even umbrellas!
Ella produces exclusive ranges for the Tate Gallery and London Transport Museum in the UK, and now her work is available here in New Zealand through www.paperroom.co.nz. With a set of six coasters at only $55 [each coaster features an original design by Ella] bringing art into your home couldn't be easier or more colourful.
Our current favourite picks of Ella's accessories are; the Vintage Plates range of coasters, table mats and trays, featuring gorgeous china collections – Nana chic at its finest. More tea vicar?
We also stock Ella's fabulous Routemaster tray featuring photographs of the iconic London double-decker bus, and Stacks and Stripes trays and tablemats so you can totally co-ordinate your home. [see online at www.paperroom.co.nz]
For more information, images and details on Ella Doran's range, please contact Annabel Taylor at annabel@paperroom.co.nz or 021 481 060 or 09 376 5675.

Suppliers of contemporary wallpaper, fabrics and wall stickers.
Learn more