Philips collaborates with top designers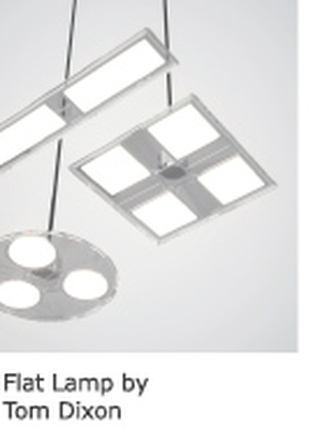 In the hands of leading creative talents Philips Lumiblade OLEDs revealed their impact and beauty as an effective light source.
We are delighted that the fruits of our collaboration with Tom Dixon, Modular Lighting Instruments, Amanda Levete (Established & Sons) and Jason Bruges Studio were so well-received. Items from the first series of production are now available.
The Philips Lumiblade OLED module first shown in Frankfurt and Milan this year has got everybody talking. As the name suggests, Lumiblade is a modular, ready-to-use product, incorporating all the necessary electrical controls to enable you to easily and effectively integrate OLED technology into your design projects. Our team at the Lumiblade Creative Lab is on hand to provide any support you might need – creatively or technically – to help you incorporate OLED technology into your designs.
We've made a few improvements to our Lumiblade webshop. It's now even easier to find just the OLED you need – whether standard Lumiblades or particular shapes, sizes or colours. Credit card payment is straightforward and secure. Shopping for OLEDs couldn't be simpler!

Manufacturers and suppliers of innovative electronic products.
Learn more