Philips Global Light Tour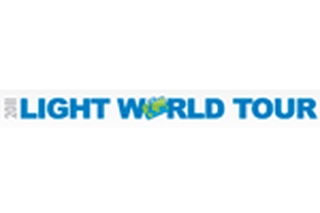 Philips Lighting is searching for a lighting enthusiast – lighting designer, architect, or urban planner – to travel the world for three months, discover and share amazing lighting as part of Philips Lighting's 2011 Light World Tour. The winner can come from anywhere in the world and entry into the competition is easy. Simply visit www.lightworldtour.com and complete the online entry form before 8 August 2011.
The winner will be announced on August 12, 2011 and begin the three months of travel on September 1, 2011. The winner will be encouraged to share their experiences on the tour via Twitter, Facebook or LinkedIn. The international Light World Tour community will follow the winner's adventures online and nominate their favourite local sites throughout the journey.  

Manufacturers and suppliers of innovative electronic products.
Learn more