Philips launches latest in indoor and outdoor lighting style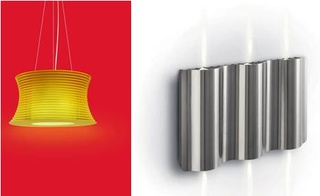 Philips Lighting announces the launch of two unique advances in home lighting style and technology with the Vibrant Creativity indoor range and the Ledino outdoor range, which can enable people to transform their homes, inside and out, through innovative lighting.
David Procter of Philips Lighting New Zealand said, "Home ownership is very important to New Zealanders and we take pride in personalising our homes and outdoor living areas.
"With summer approaching, we thought combining the New Zealand launch of the unique Vibrant Creativity indoor range with our exciting Ledino outdoor range would tick two boxes for a lot of people looking for an easy way to enhance the aesthetics and liveability of their homes."
The Vibrant Creativity range is an exciting fusion of the latest innovative lighting technology and cutting-edge design that has produced a unique array of new options for creatively lighting home interiors.
Philips Product Design Director Unmesh Kulkarni said, "Lighting plays a vital role in interior design because it creates perception of space, colour and dimension. It also creates ambiance that can suit a mood."
Lights in this collection are made using unconventional materials, in interesting shapes, and vibrant colours. They are designed to enable users to express their own creativity – colours within lights can be adjusted, and different coloured light fittings can be mixed and matched to suit and set the mood in a space.
"There are two aesthetic trends that the Vibrant Creativity range responds to. One is about colour gradations with the other being the interplay of colours and textures from inside and outside. It's ideal for people who want to create a centre of attraction within the home," said Mr Kulkarni.
The Philips 'Slices' lights are an example of this. Soft curves, symmetrical form, and three subtle tonal bands of colour mean that even when they're switched off they create a stylish home décor centrepiece. When switched on, the tonal bands are enriched by the light within creating a warm outward glow that casts interesting patterns against walls and complements the clean, bright light shining down from the centre.
For the outdoors, Philips Ledino outdoor lighting features designs that are slim, elegant, minimalist and unobtrusive, and they have won prestigious design awards including the iF product design 2012 and Red Dot design award 2012.
The Ledino outdoor range includes exterior lights with moveable light spots to highlight specific focus areas, pedestal lights for path and terrace illumination, and up and down wall lights to create a dynamic effect on outdoor walls. As well as the sleek design, the range is made with robust premium die-cast aluminium material, which is ideal for New Zealand's unique weather.
Both the Vibrant Creativity and Ledino outdoor range offer all the advantages of energy efficient lighting. The Ledino outdoor range features Philips' LED lighting technology, which uses up to 80 per cent less energy and lasts up to 20 times longer than conventional lighting[1].
"With lighting making up around 12 per cent of the average New Zealand home's electricity bill[2], converting to energy efficient lighting is one simple and effective way to reduce overall energy consumption and costs," said Mr Procter.
Both the Vibrant Creativity and Ledino ranges can be viewed on display at the Philips Home Lighting centre at the Guthrie Bowron Mt Wellington flagship store in Auckland.
To help people make a final decision on the right light for their home spaces, Philips has launched the Philips Home Lighting App. The remarkable technology lets users drop a variety of 3D images of lights into an uploaded picture of their own home space – or take a photo of their space with a Philips light in the screen of the device – so they can see how the lights would look in their homes before buying. The lights can easily be scaled, adjusted and moved so people can visualise them in different areas of their home space. To download, search for the Philips Home Lighting App on the App Store using an Apple device.

Manufacturers and suppliers of innovative electronic products.
Learn more