Philips LED solutions brings Newmarket Train Station to life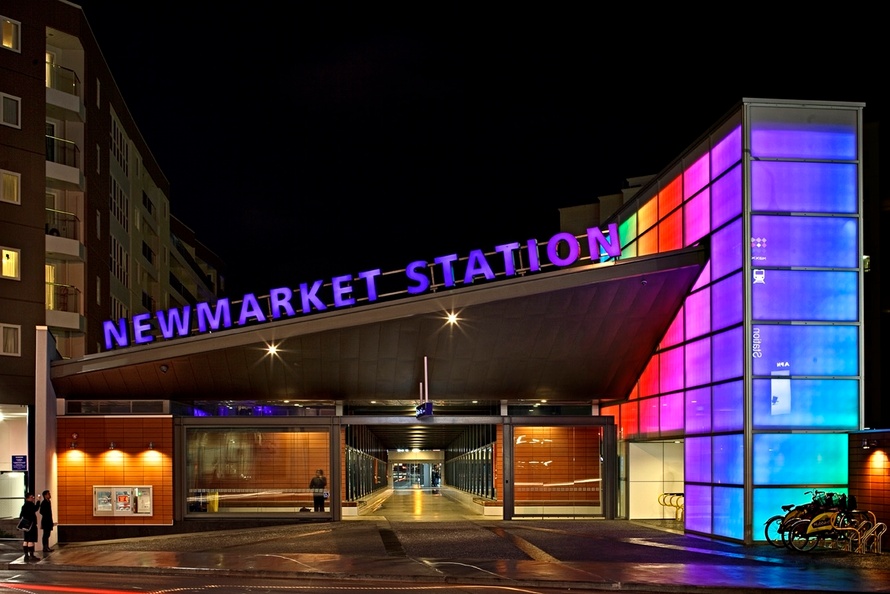 "To create an 'out there' interactive visual experience" was the challenge electrical engineer Simon Fong was given: the task was to develop a solution to effectively illuminate a three storey lantern box structure at the front entrance of the newly redeveloped Newmarket Railway Station.
Designed by Opus Architecture, constructed by Hawkins Infrastructure and Project managed by Coffey Projects, the lantern box was the response to a brief by the Auckland Regional Transport Authority (ARTA) to create a 'presence' for the station through a significant feature that would also be an iconic landmark for the Newmarket area.
Illuminating the lantern box didn't come without its challenges. The project team needed an innovative lighting product and system that would create the intended 'glowing' effect by carefully positioning the LED nodes in such a way as to produce a consistent level of light across the entire lantern while preventing shadowing created by the depth of the internal structural frame.
After several months of extensive research into innovative lighting solutions that would create a visual interactive experience, Opus electrical engineer Simon Fong found Philips had the best lighting technology to bring the lantern box to life, demonstrating the design and energy efficiency benefits of utilising Philips LED lighting solutions.

Manufacturers and suppliers of innovative electronic products.
Learn more