Physical and Human Dimensions: From Research to Practice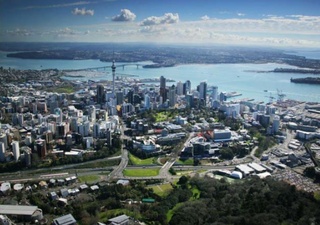 7th APRU Research Symposium on Multi-hazards around the Pacific Rim.
24-26 November 2011 Auckland, New Zealand In the last two years, the Pacific Rim on which we sit has experienced many traumatic earthquakes, tsunamis and floods. First, societies like Chile, China, Indonesia, Samoa, Australia and New Zealand itself were affected, and then Japan suffered a triple earthquake, tsunami and nuclear crisis. The scale of these and earlier disasters and their cost in lives and productivity demand attention from our region's research communities. With our 'Ring of Fire' so active, and our climate under stress, how can we forecast events, develop early warning systems, adapt to environmental variability and change, mitigate risks, select energy futures, and prepare our institutions for such shocks? When disasters strike, how can we optimise responses, minimise social and economic damage, and best recover? This symposium brings engineers, scientists, social scientists, other scholars, industry and professionals and members of the public together to debate these and related issues.
For further information see www.apru2011mh.com