PORTAS is looking for partners in NZ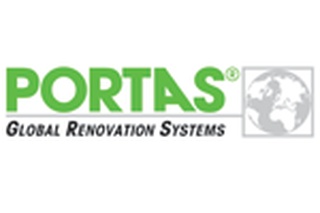 Europe's No. 1 renovator PORTAS is looking for partners in New Zealand.
Auckland, May 2011 – PORTAS Global Renovation Systems, Europe's No. 1 renovator, is now looking to expand to New Zealand. PORTAS' key to success lies in providing customers with innovative home improvement solutions using top quality materials. They endeavour to complete every remodelling project in just one day, causing a minimum of inconvenience to the customer. Their all-inclusive service enables customers to realize their dream home and increase the value of their property at the same time.
PORTAS' unique business concept combines traditional craftmanship with modern sales and marketing techniques. They help their licence partners achieve long-term success by providing with the know-how required to implement tried and tested renovation systems.
PORTAS is seeking suitable qualified professionals in New Zealand to drive the PORTAS brand forward: renovation companies which are looking for an innovative and secure business concept, kitchen and door production companies, building companies which are looking for additional business, and companies from the wood production industry in general. Portas will be exhibiting on the German Pavilion at Build NZ 2011 from 26-28 June on the ASB Showgrounds in hall 3, stand 374E. For meeting requests please contact Kathrin Reichel, ph +64 9 304 0704, E-Mail: kreichel@germantrade.co.nz, www.germantrade.co.nz.
Company Profile
In 1974 in the German city of Frankfurt am Main, Horst R. Jung, together with a team of highly skilled craftsmen and engineers, developed a unique system for the renovation of interior doors and frames.
For thousands of homeowners in and around Frankfurt, this simple, yet ingenious idea put an end to the laborious task of repainting doors. It was the resounding success of this business concept which sparked the birth of PORTAS.
The subsequent surge in demand for PORTAS door renovations led to the launch of the franchise business in 1976. PORTAS. The company has since developed unique techniques for renovating entrance and garage doors, kitchens, bathroom cabinets, staircases, windows and conservatories as well as installing sliding door systems and stretch ceilings.
Since then they have recruited over 500 partners in 14 European countries, making PORTAS Europe's No. 1 Renovator. With a successful track record spanning more than 37 years, PORTAS is one of Europe's top 10 licensors.
In 2004 PORTAS was also ranked amongst Germany's top 275 trademarks and awarded the title "Brand of the Century" by the German Standards Association. For more information visit www.portas.com.

Manage large and medium sized events of different kinds – trade, consumer, conferences and product launches.
Learn more
Head Office
XPO Exhibitions Ltd
Level 1
99-107 Khyber Pass Road
Grafton, Auckland, 1023
Phone: 09 976 8...