Redesigned website complements company philosophy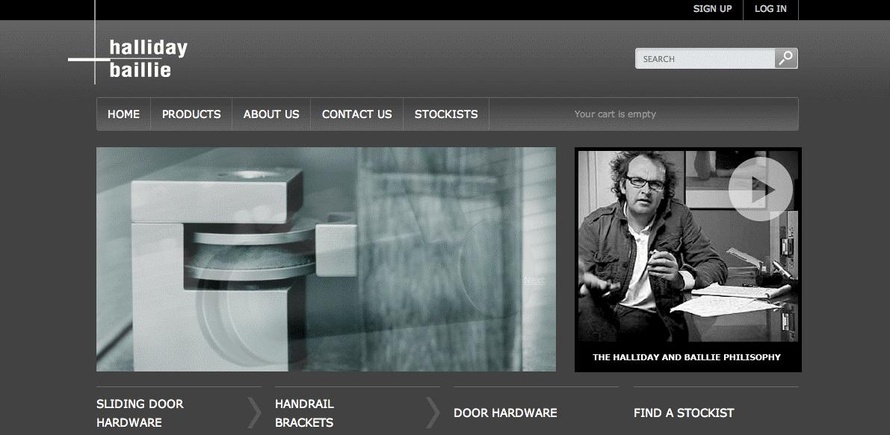 Halliday & Baillie has redesigned its website using the same philosophy that creates its extensive range of architectural hardware. This viewpoint bases its foundations on quality, simplicity and timelessness.
The websites designers recognised that the site, like a piece of the companys door hardware, can be used thousands of time a day and therefore must be able to cope with high traffic, stand the test of time, as well as look good and function efficiently.
Company director Marcus Halliday says the website, found at the same address as previously, has retained its detailed product information but now has several new enhanced features to aid in the decision making of both specifiers and homeowners.
These include optimised search facilities and simpler navigation to provide links through to detailed product photographs and specifications. Buying online has been simplified as well, with the companys complete range available for purchase. Visitors to the site need only to choose their required style, pick the finish or colour with one click and then proceed to checkout. Once payment has been made, shoppers can download the necessary drawings for installation.
The appearance of the redesigned site is clean and uncluttered to aid in navigation and to ensure product and company information is easy to locate and absorb.
Our range of architectural hardware is supplied to discerning customers around the world who demand distinctive quality and design, says Marcus. It was imperative our website supplied the same service.
For more information, visit hallidaybaillie.com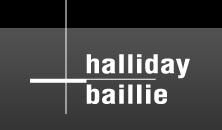 Manufacturer and distributor of door hardware.
Learn more
Head Office
Halliday and Baillie
Showroom 1:5 Axis Building
91-93 Georges Bay Road
Parnell, Auckland
Phone: 09 358 1...
Halliday & Baillie products