Reliable lighting for public spaces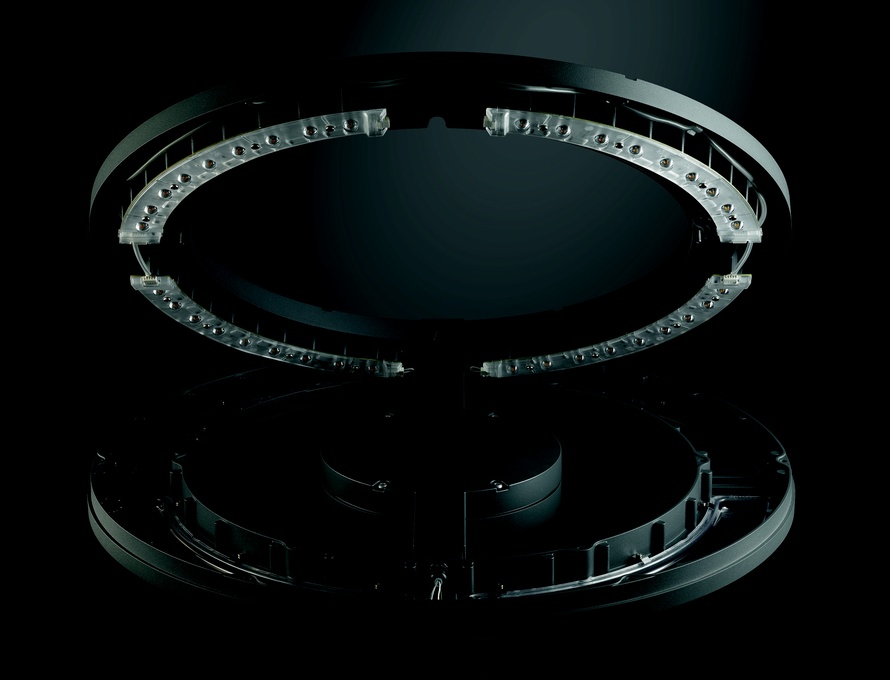 The new CFT500 post top luminaire series has been added to the WE-EF LED range for lighting footpaths, public spaces, promenades, parking areas, pedestrian zones and parks. With its clean, functional design, the CFT500 is ideal for integration into various environments. Whether in modern architectural designs, historical cityscapes, promenades along northern coastlines or in a Mediterranean setting, the CFT500 LED post top luminaire series provides myriad options for efficient yet aesthetically appealing lighting in public spaces.
The ring-shaped luminaire body of the CFT500 subsequently led to the development of new LED boards. Whereas WE-EF had previously always used square LED boards for street and area lighting, the new semicircular LED boards open up additional design possibilities, especially in terms of the design of the CFT500 post top luminaire series and additional WE-EF product developments. Two new LED lens systems have been developed to suit the round shape – [C50] for symmetric light distribution and [R] for square distribution. The CFT500 LED series is available in colour temperatures of 4000 K and 3000 K. The nominal luminous flux achieved by the CFT500 is 4536 lm, although it can achieve a maximum of 8294 lm with 72 W and 700 mA forward current. The CFT500 is fitted with a 10/10 kV surge protection and is factory-sealed.
The CFT500 series uses WE-EF specific OLC® One LED Concept lens technology with a multi-layer principle. Each LED, in combination with the special lens, illuminates the same area. The sum of all the layers provides a uniform output. The efficiency is further improved by another optical component developed by WE-EF. With the RFC® Reflection Free Contour technology, a conventional flat luminaire lens is replaced by a clear UV-stabilised PMMA panel with a contoured surface that matches the shape of the lenses. This results in the proportion of internal reflection being reduced to an absolute minimum.
WE-EF's quality concepts ensure a long service life, including the use of corrosion resistant die-cast aluminium, the 5CE five-level superior corrosion protection system, a weatherproof and durable sealing technique and an effective thermal management system for LEDs. Optional concepts, such as the NTC (Negative Temperature Coefficient) thermoelement, which monitors the temperature directly on the LED board, are also available. When a preset threshold is reached, such as when LEDs are switched on where natural daylight is present and the ambient temperature is excessively high, the LEDs are dimmed to 50 per cent luminous flux to prevent overheating.

Luminaires that provide effective and innovative solutions for architectural lighting challenges.
Learn more