Reverse the effects of the shortest day with a Solatube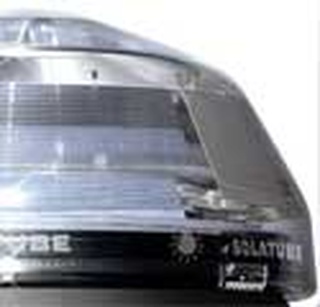 The upcoming winter solstice (21 June), which brings shorter days and fewer daylight hours, signalises the perfect time to install a Solatube™ Daylighting System into your home, according to local healthy home solutions company HomeTech Solatube.
The Solatube Daylighting System is a Tubular Daylighting Device (TDD) that provides an abundance of pure, natural light to interior spaces. Its complete roof to ceiling system captures daylight in a small roof top dome and then redirects it down a reflective tube that delivers clean, white light to the inside space. The Solatube Daylighting System's breakthrough sustainable technology ensures that consistent light is evenly filtered into the interior space without using electricity, making it the greenest way to light your home.
Christine Westbury, of HomeTech Solatube said: "The Winter Solstice marks the day that the earth is tilted furthest away from the sun, and it means longer nights, and shorter days. Installing a Solatube is one way of maximising winter light and making your home lighter; a more pleasant place to be. As well as providing light without drawing power, which will save you money, there are other benefits to living in a naturally, well-lit home. It is widely accepted that natural light can help in the production of Vitamin D, alleviating anxiety.
"Instead of thinking about increasing light into your home during summer, which is when most people think about home maintenance and improvement, we urge people to celebrate the shortest day and increase the amount of light they get into their homes now by installing a Solatube! Solatube Systems add more than just light, they can really change the way you feel about a space, enabling people to make use of previously unusable, dark spaces."
Solatube technology is different from competitor products in a number of ways. A typical flush skylight on the roof with a typical 250mm tube system will collect around 199.4cm2 of available daylight. The Solatube Daylighting System with its Raybender® 3000 Technology and LightTracker™ Reflecter harvests, captures and pushes daylight down the tube. This technology effectively seeks the light and means it has an effective daylight capturing surface of 1032cm2, a far bigger area than competitor products.
During the winter months, skylight products that sit flush on the roof simply don't have the ability to harvest daylight as the low winter sun simply passes over the skylight. With the Solatube, daylight can be redirected horizontally and vertically using 90 degree bends, increasing application possibilities. There is also no heat loss to worry about with Solatube, an important factor to consider during the colder months.
Solatube provides effective lighting, in a cost-effective and sustainable way. They can be installed quickly and with a minimum of fuss – there is no need for any structural reframing or painting.
"People needn't be afraid of installing a Solatube during winter, as installation is straightforward and only takes a couple of hours. Installing a Solatube is just another easy way to make your home lighter, brighter and feel better this winter," said Christine Westbury.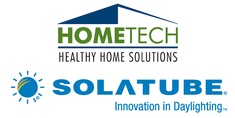 Suppliers of daylighting, condensation, heating and attic stair solutions.
Learn more