Sealegs wins prestigious New port Boat Show Award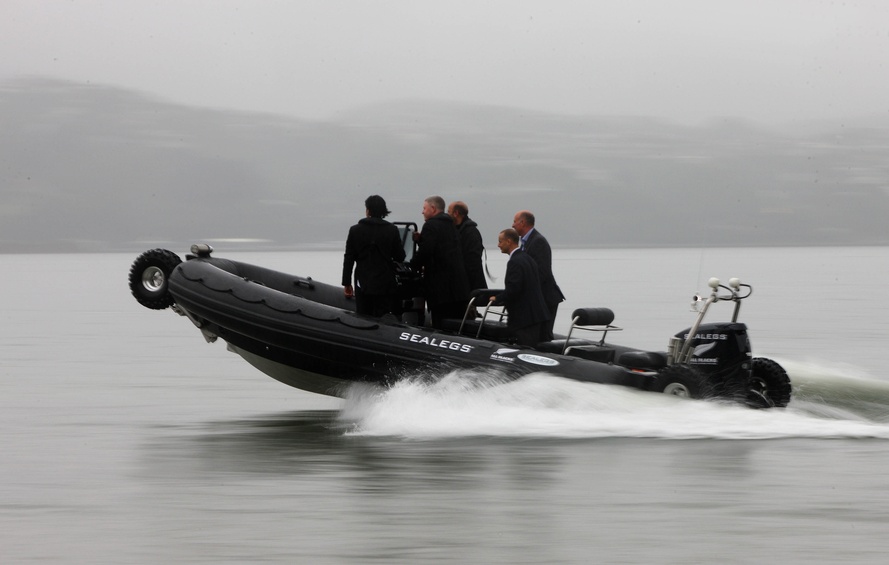 The Sealegs 7.1mmous RIB has won the prestigious 'Best New Powerboat Under 30 foot' at the 40th Annual Newport Boat Show, Rhode Island, USA..
The Award spotlighted Sealegs amphibious marine craft as products that make the most significant contributions to the experience of recreational boating.
Judging was doone by an independent panel of boating experts from Cruising World, Motor Boating and Sailing World magazines with the award given based on innovation, value to the consumer annd aesthetics.
Jon Holfich, Sealegs Vice President, commented "We are thrilled to receive this sought-after award. A Seaalegs craft is much more than just a boat - our patented amphibious craft offer a paradigm shift in the way people enjoy the water, with no-hassle family boating now available within seconds from their driveway or waterfront. To have independent and respected members of the marine industry recognise our achievements and positioning is kudos indeed".