Shifting Paradigms – New Thinking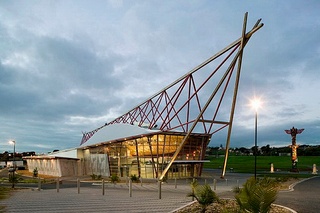 CoreNet Global's Symposium on 30 June 2011 at the Telstra Clear Pacific Events Centre in Manukau is the 'mark my calendar' event for the corporate property industry this year. Working the theme 'Shifting Paradigms – new thinking', this year's symposium delivers on the CoreNet promise of bringing the best of breed international thinking to New Zealand.
The Symposium looks at the global shifts taking place in Asia and the Middle East with keynote international speaker Jonathan Pain www.thepainreport.com.au presenting his often contrarian approach to global economics. Future workplace trends – and the fast-closing reality of virtual and distributed workplaces - are the subject of international keynote Vice-President of Business Development for e-Work Kate North's presentation.
Closer to home, the symposium will address the Canterbury crisis and what seismic shifts are in store for the industry in its aftermath. Details of the new Green Lease will be released prior to its launch - which will be of interest to landlords and tenants. Workshops featuring prominent New Zealand businesses including Westpac, Telecom and BNZ educate the industry on how local players are adopting new strategies to managing their property networks. The day will finish with an inspirational presentation by leading international speaker Amanda Gore on how to energise, engage and connect people's spirits with their work.
A black tie cocktail function sponsored by Electrolux and held at Deloittes overlooking the city kicks off the symposium in style on 29 June, and the day will close with an industry networking event on the 30th. During the Lunch entertainment will be provided by Ben Hurley.
Early-bird registrations are being taken now click here to register. For further information please contact nigel@corenetglobal.org.nz