SKOPE's innovation silver medal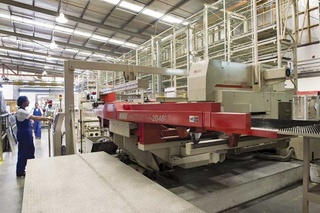 Christchurch based [SKOPE Industries Ltd] has come runner up in the "innovation" category at the inaugural 2009 Coca Cola Amatil (CCA) Australia Supplier of the Year Awards.
SKOPE, who design, manufacture and supply commercial refrigeration, food service and heating products globally, has been owned by the Robert Stewart family for more than four decades and has an international reputation for innovative design and manufacturing.
The award recognises work SKOPE has undertaken for CCA over the past nine months to create a new aesthetic for CCA's merchandising fleet, which use leading edge energy management combined with state-of-the-art cabinet design and air flow management, allowing CCA to present a lower carbon footprint model to the market. SKOPE is also working with Haier, who will also manufacture the design for SKOPE to give CCA a better purchase price for he volumes they purchase.
SKOPE's managing director Guy Stewart says the company is extremely proud of the award and excited by the prospects it will mean for them in 2010 and the years ahead. "This objectively shows, from our customer's perspective, that SKOPE is focused on innovation in the context of the market. We see innovation as a key point of difference for our company and its future growth," says Mr Stewart.
SKOPE has the largest design and innovation centre of its kind in Australasia. As well as offering a comprehensive range of products in their Cool Book refrigeration catalogue, they also lead the way in the custom design and build of commercial refrigeration solutions, whether they are complete product designs for global organisations, such as CCA, or one-off adaptations of existing products for bars and restaurants.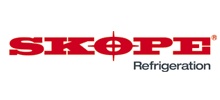 Manufacturer and supplier of temperature controlled products.
Learn more