Smootharc Elite TIG 230 AC/DC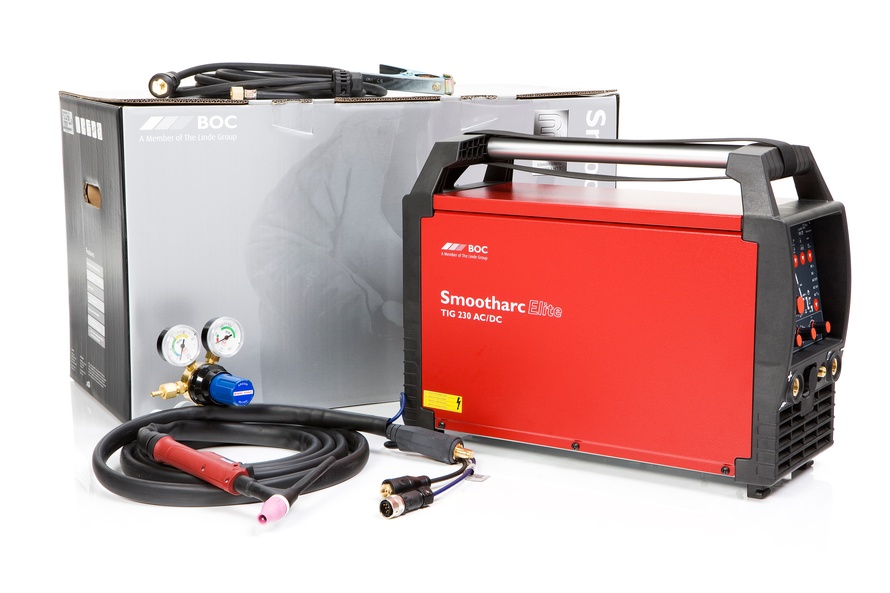 BOC is bringing welding technology into the future with the new Smootharc Elite TIG 230 AC/DC. This welding machine is a major upgrade in TIG technology, and it's significantly more affordable and energy efficient with its power saving inverter technology, designed for high quality welding tasks.
"The Smootharc Elite TIG 230 AC/DC has TIG AC, TIG DC and MMA welding capabilities. It is the right machine for every location – construction, assembly, workshop or production site. BOC have been looking towards the future of TIG welding equipment over the years and having energy efficient equipment has benefits on both the environment and our customer's costs," said Nic Bothma, Technical Manager Industrial Products at BOC.
"The TIG 230 AC/DC has TIG AC, TIG DC and MMA welding capability, making it a great all-round welding machine. It has a torch that allows all programs, operating modes and up/down functions to be available at the touch of a button. The torch can hold up to 10 pre-programmed JOBs that can be called up via the torch," concluded Mr Bothma.
The TIG 230 AC/DC has EWM activArcÒ, a powerful TIG arc with high plasma pressure. This highly dynamic regulator system ensures that the energy introduced remains constant when distances change between the weld torch and molten pool.
The Smootharc Elite TIG 230 AC/DC package comes complete with a power source, TIG welding torch (gas cooled), workpiece cable, gas hose, regulator and operating manual. Backed by the BOC network, this machine comes with a 3 year warranty on parts and labour.
BOC provides the full range of welding equipment and consumables including torches, personal protective equipment and shielding gases.
BOC also has Welding Process Specialists who can provide technical advice for all welding applications. form more information visit www.boc.com.nz

Provides safe, sustainable and innovative solutions for specialty sectors, heavy industry and medical environments.
Learn more
Head Office
BOC Ltd
988 Great South Road
Penrose, Auckland, Auckland Operations Centre & Production Site
Phone: 0800 111 ...