Solatube daylighting systems now used in commercial settings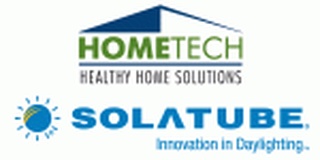 More widely known for its healthy home solutions, local company HomeTech Solatube is pleased to reveal a number of recent projects that have seen the large scale installation of Solatube Daylighting Systems into commercial settings.
The Solatube™ Daylighting System is a state of the art roof to ceiling rigid Tubular Daylighting Device (TDD) that provides an abundance of pure, natural light to interior spaces, without using electricity.
Mike Cullen, National Trade Manager of HomeTech said: "Recently, we have undertaken a number of projects with forward-thinking companies who are looking to create efficient lighting strategies for specific commercial sites. As they look for ways to effectively manage their energy consumption; well designed daylighting is becoming a tangible consideration, displacing the reliance on artificial lighting for daytime operations.
"Further to the major incentive of decreased energy consumption and cost, clients are becoming more aware of the many benefits attributed to daylight exposure with studies proving positive gains made in the areas of staff productivity, increased retail sales, greater occupant well being, satisfaction and performance. The list goes on."
Solatube Daylighting Systems have recently been installed at a Lexus showroom, Lion Nathan's new brewery and at a purpose built National Bank branch in Auckland in 2009.
The Giltrap Group's new Lexus showroom incorporates leading edge green technology and innovations that support the sustainable and environmental values and practices of the company. In designing the lighting scheme for the showroom, the main objective was to provide a bright, attractive and uncluttered environment for staff and customers with optimum light conditions for display of new Lexus cars.
At Lion Nathan's new brewery and office, HomeTech Solatube worked with Beca Engineers and Mainzeal to provide a daylight solution tailored to the Lion Nathan site, which had to suit the unique elements of the new building, which houses both office and brewery facilities.
"Each of these projects was unique in the way the Solatube solution was applied, but on the whole, the result has been the same – we have very happy clients who, through our tailored solutions, are now enjoying the many benefits of daylighting in their workplaces.
"It is very rewarding for us to see large organisations adopting the principles of sustainability and taking notice of the many benefits of using natural lighting to illuminate commercial spaces, which include increased productivity, better staff retention and of course, energy savings.
"We are thrilled to see the application of this product widening, through use in both residential and commercial settings. It goes without saying that we are very proud to be involved in such projects where sustainable and energy efficient design is being put into practice," said Mike Cullen.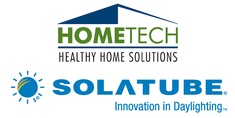 Suppliers of daylighting, condensation, heating and attic stair solutions.
Learn more