Sony teams up with Billabong for new design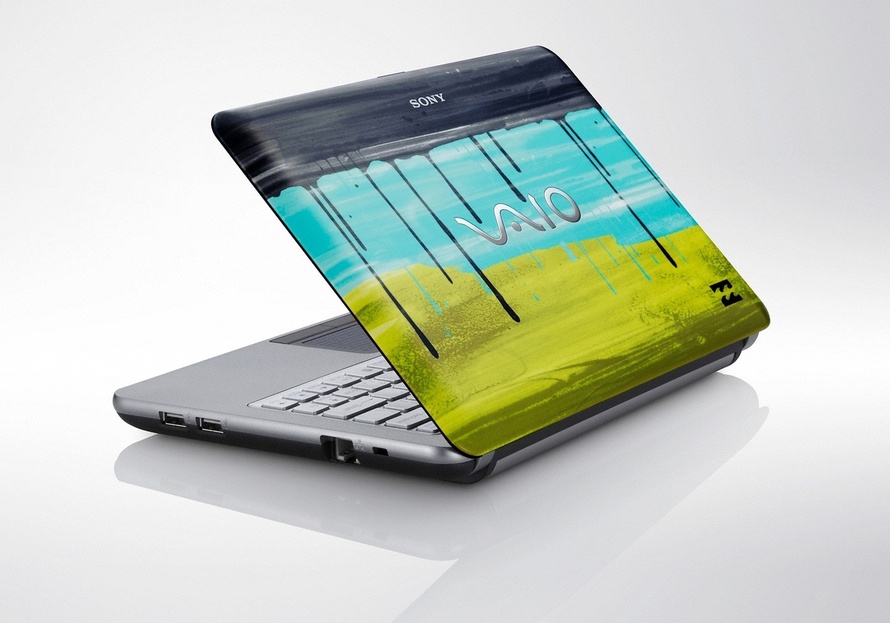 New Zealand, 24 May, 2010 – Sony today announced the release of a special edition mini-notebook inspired by a design from surfwear brand Billabong and targeting the active youth market.
The VAIO W series "Imperial Lime" notebook, with its distinctive splash of lime green, blue and black, represents the first product collaboration between Sony and Billabong.
The design for the VAIO Imperial Lime is taken from Billabong's 2010 Summer board short range which was designed in Australia and is due for release into retail stores in New Zealand from July. The hand-drawn art is striking in its appearance and represents a design technique and the vibrant colour palette that helped define surf fashion in the 1980s.
Three-time world surfing champion and Billabong team rider, Andy Irons, said the combination of Sony technology and Billabong-inspired content and design is a logical fit.
"I love the design and involvement of Billabong in the making of this notebook," said Irons.
"I live on the road and I carry my whole life online via my laptop. I use it for social networking, research or just checking out the weather maps to see when the next swell is hitting.
"Computers really have become the key way for all my friends to communicate and devices such as Sony's VAIO notebook allow me to always stay in touch, regardless of whether I'm at home or on the road."
Simon Carter, VAIO Product Manager, said the product collaboration with Billabong highlighted the focus by both brands on the development of relevant product for the youth market.
"The average age of notebook users is getting younger as they are increasingly used in schools and universities," Carter said.
"Teaming up with Billabong, the world's leading action sports and lifestyle company, on this new VAIO notebook is a fantastic way for us to create a product that really appeals to a younger, tech savvy audience. Like Sony, the Billabong name commands huge respect all around the world and the VAIO W series Imperial Lime will connect with fans of both brands. Together, we chose the Imperial Lime design for our first joint product because it utilises bold colours and a story that will resonate with Billabong's audience."
The VAIO Imperial Lime, with its ultra-compact form, has been designed to meet the needs of students who enjoy an active, outdoor lifestyle. It features an HD (1366x768) 10.1-inch LED backlit widescreen display that lets users view an entire web page side-to-side on a single screen. The 250GB hard drive provides ample space for on-screen media, including movies, photos and videos, similar to that of a full-size PC.
The VAIO W series features an isolation keyboard with springy and responsive keys allowing for comfortable typing and reducing errors. Its carefully designed touchpad and mouse keys make the mini notebook functional and easy to control.
With the two convenient USB ports, you can easily transfer data, such as photos saved on your digital camera or music from an MP3 player, to and from the VAIO W series. A built-in webcam and microphone lets you video chat with family, friends and colleagues when a third-party internet service provider is also used.
The VAIO W series is an ideal secondary PC and perfect for anyone who wants casual computing, web browsing and social networking at their fingertips. The VAIO W series is equipped with Microsoft® Windows® 7 Starter operating system.
The VAIO W series Imperial Lime will be available in New Zealand from June 2010 at $899.95 SRP

Head Office
Sony New Zealand
PO Box 100045
North Shore Mail Centre
Auckland, 1330
Phone: 09 488 6...