STIHL Picco Duro carbide-tipped chain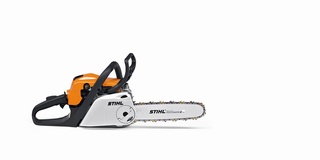 Spending hours sharpening your chainsaw has become a thing of the past thanks to the new STIHL Picco Duro carbide-tipped chain.
As the first carbide-tipped low-profile saw chain on the market the Picco Duro is in a league of its own. The sharp carbide tips make the Picco Duro so durable that it will remain sharp for up to four times longer than a standard chain, even without sharpening.
Under the most extreme conditions such as sawing dirty wood or cement-encrusted boards, the Picco Duro will remain sharp. There is no need to replace chains or sharpen the edges, even if it touches the ground.
STIHL has ensured the new Picco Duro chain is not only efficient but comfortable to use. The 30% lower vibration levels allow for smooth cutting with reduced tendency to chatter and no loss of cutting performance.
Available now, these are ideal machines for all eco-conscious users looking for a powerful, economical chainsaw with low emissions. It's the perfect tool for gardeners, landscapers or those on the construction site.
For even greater convenience in the garden, STIHL quick chain tensioning system allows the chain to be retensioned quickly, effortlessly and without tools by simply turning the adjusting wheel. And rest assured, starting this machine is effortless with the innovative STIHL ErgoStart functionality.
STIHL MS 211 C-BE Picco Duro Chainsaw – RRP $895
For more information visit the STIHL website

Supplier of chainsaws and outdoor power equipment.
Learn more