The future of lighting showcased at Christchurch Airport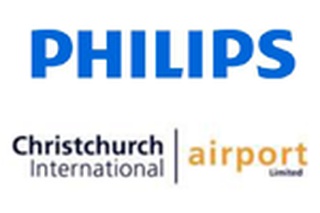 Christchurch Airport is the first airport in New Zealand to convert to the latest smart and energy-efficient lighting technology in its terminal, in line with it being the first carbon neutral airport company in the Southern Hemisphere, and the second worldwide.
Philips Lighting and Christchurch International Airport Ltd (CIAL) with assistance from the Energy Efficiency and Conservation Authority (EECA), is replacing 1,700 light fittings in the terminal with LED technology, providing high quality inviting lighting that not only stacks up aesthetically, but also delivers major energy savings.
LED lighting is up to 80% more efficient than traditional incandescent lighting, so Christchurch Airport will reduce its annual lighting load by more than 60% when the new LED and energy-efficient lighting is installed. As well as saving 70 tonnes of carbon emissions each year, the reduction in energy use will have significant benefits for the bottom line.
"Making the switch to energy efficient lighting provides us with both environmental and financial benefits, without any compromise on the quality of lighting. Philips has delivered a solution fitting our vision for Christchurch Airport to be recognised as New Zealand's leading tourism gateway," says Andy Lester, CIAL Chief Operating Officer.
Philips has provided a turnkey project solution for the new LED lighting, including design consultation, financial modeling, managing the installation with local Christchurch contractor Arnold Jensen Electrical, commissioning and overall project management.
Philips expects the take-up of LED lighting to occur rapidly, as growing energy costs and environmental awareness drive businesses and individuals to look at where efficiencies can be made.
"The environmental and financial benefits of LED lighting are significant. Globally, Philips expects at least 50% of global lighting to be LEDs by as early as 2015, and 75% by the end of this decade," says Gordon Wiffen, Commercial Manager, Philips Lighting.
EECA has found switching to energy efficient lighting provides one of the best returns on investment for companies looking to reduce their energy use.
"Lighting accounts for about a fifth of the electricity used in commercial buildings so there's a lot of potential for savings for both individual companies and the country as a whole" says Bill Brander, EECA's Lighting Programme Manager. "For example, reducing electricity use by just 20% through use of more efficient lighting and controls has the potential to save 1.4 petajoules or over $40 million of energy at a national level."
"By providing an advanced lighting solution for Christchurch Airport we have been able to bring them the benefits of LED lighting right here and now," says Mr Wiffen.
The Christchurch International Airport redevelopment is due for completion late 2012.

Manufacturers and suppliers of innovative electronic products.
Learn more