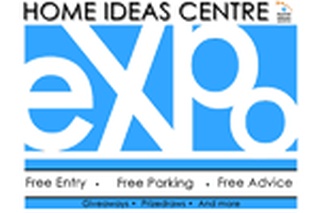 The Home Ideas Expo is an annual FREE event held at the Home Ideas Centre. It is an opportunity to come talk to the product experts to discuss the latest products and get advice. The exhibitors will be manning their stands the weekend of May 28th & 29th only and will be more than happy to help you out with whatever project you may have.
Home Ideas is a permanent exhibition Centre for the building industry. It is open seven days a week and it is FREE! Home Ideas offers you an abundance of exciting, innovative products. Whether you are building, renovating or decorating, this is an excellent place to start – and it's all under one roof.
One of the best things about the Home Ideas Expo are the major prize draws that you can be in to win just by walking in the door such as a $2400 Heat Pump from Electrolux, a $1,500 Bathroom package from Athena and a stunning glass package from Metro GlassTech plus Resene giveaways. Several other exhibitors will also be doing various prize draws, giveaways and special discounts for this weekend only.
So whether you are building a new home, renovating your existing home or specifying product, there are a great variety of products to consider and the Home Ideas Expo provides a platform for you to gather all the information you need.
And don't forget that you also get the opportunity to win fabulous prizes and get discounts for the weekend only.
To find out more about the upcoming Expo visit www.homeideas.co.nz

Resource centre for building and related products.
Learn more