The magazine cover of the year awards shortlist announced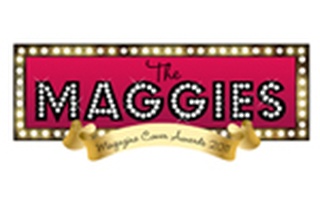 Auckland (8th September 2011) – NZ rugby player, Sonny Bill Williams, stares down the competition second year running, while Dan Carter catches his first kingfish on the cover of New Zealand Fishing World.
A brightly-coloured butterfly made of lamb flies off the plate to welcome Spring and a plate of pastel-coloured macaroons beckons to us to "get festive" as they battle it out for Best Food & Wine Cover, while the piercing eyes of the male model on REMIX competes with Drew Barrymore's bright red pout.
These are just some of the images that are in the running to win the Best Magazine Cover in their respective categories, plus the coveted Magazine Cover of the Year Award in this year's 2011 consumer awards, The Maggies.
New Zealand's leading online magazine and newspaper subscription business, iSUBSCRiBE, today announced the shortlist for its annual publishing awards. This national poll celebrates and awards the best covers over the next eight weeks as the voting goes live at www.themaggies.co.nz
A panel of industry heavyweights gathered to select a shortlist of 5 covers per category from the nominated entries.
This panel included:
Andrew Burge, CEO & Founder of iSUBSCRiBE Pty Ltd
Lindsey Dawson, creator of three major women's titles in New Zealand More, Grace and Next and winner of the MPA Lifetime Achievement Award 2009
Gideon Keith, Creative Director at Strategy Auckland
John McClintock, Executive Director of the MPANZ
Debra Millar, General Manager of Publishing at Penguin NZ
Paula Ryan, founder of Fashion Quarterly and Simply You and winner of the MPA Lifetime Achievement Award 2010
Vicki Lee, CEO of Cure Kids
John McClintock, Executive Director of the Magazine Publishers Association New Zealand and chair of the judging panel, said, "The Maggies (NZ) 2011 once again has shown that the skill and talent existing within the magazine category, for the production of outstanding front covers, is as strong as ever. Brilliant photography integrated with extraordinary design skills ensures that New Zealand titles rank with 'world best'. The judges debated at length to agree on the finalists from a wide range of high calibre entrants."
The overall winner and individual category winners will be announced early November 2011.
The public will be incentivised to vote for their favourite magazine cover with a reward of a $5 iSUBSCRiBE gift voucher. The voucher may be redeemed against iSUBSCRiBE's entire range of over 280 magazine subscriptions. In addition, $1 from every subscription sold using the iSUBSCRiBE gift vouchers will be donated to children's charity, Cure Kids.
The shortlist consists of:
Business & Trade
Idealog (Jan/Feb 2011)
Landscape Architecture NZ (Summer 2010)
New Zealand Doctor (1 June 2011)
ProDesign (July 2010)
Threaded Magazine (March 2011)
Food & Wine
Cuisine (Sept 2010)
Dish (Dec/Jan 2011)
Dish (Feb 2011)
Healthy Food Guide (Dec 2010)
New Zealand's Best Dining Guide (Winter 2011)
Lifestyle
Good (Dec/Jan 2011)
MindFOOD (Sept 2010)
No Magazine (Autumn 2011)
No Magazine (Winter 2010)
Remix (Autumn/Winter 2011)
Specialist
AA Directions (June 2011)
IRL Solutions (Summer 2011)
NetGuide (July 2009)
New Zealand Geographic (May/June 2011)
New Zealand Weddings (Autumn 2011)
Sports
Curl (June 2011)
New Zealand Adventure Magazine (Jun/Jul 2011)
New Zealand Fishing World (May/Jun 2011)
New Zealand Golf Magazine (Jun/Jul 2011)
NZ Rugby World (Dec 2010)

A powerful online product resource for specifiers, and design and building industry decision makers.
Learn more
Head Office
AGM Publishing Ltd
409 New North Road
Private Bag 99915, Newmarket
Kingsland, Auckland
Phone: 09 846 2...