The very first LED luminaire from WE-EF - RFL500 series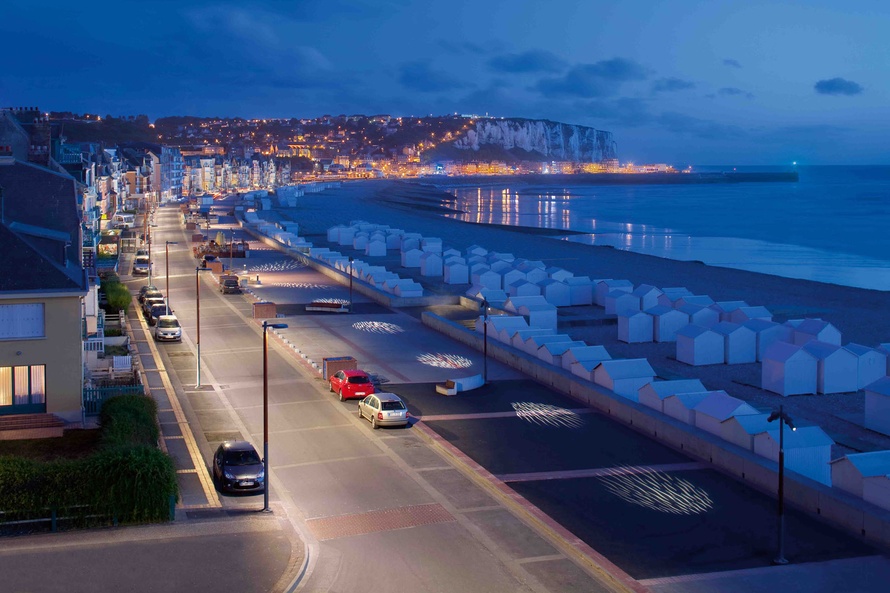 Seven years since its introduction at the 2008 Light+Building trade fair, the RFL500 series, WE-EF's first LED luminaire, is still one of the main 'go-to' products for street and area lighting.
With its clean and organic round shape, the RFL500 pole luminaire is ideal for integration into urban spaces, reliably illuminating residential streets, inner-city roadways, footpaths and train platforms.
While the larger RFL540 LED offers wattages up to 96 W and luminous flux levels of up to 9676 lm, the smaller RFL530 LED version offers wattages up to 48 W and luminous flux levels of up to 5530 lm. Available in two colour temperatures, 3000 K and 4000 K, the RFL500 LED range features a consistent approach to design style and is tailor-made for LED technology – for example, effective thermal management for LED modules, optics that are optimised for LED light sources and intelligent lighting control options.
As with all of WE-EF's LED street and area lighting luminaires, the RFL500 LED incorporates the OLC® One LED Concept with multi-layer technology, and can be equipped with [S60], [S65] or [S70] lenses for street lighting distribution; or [A60] or [R65] lenses for asymmetric 'forward throw' distribution.

Luminaires that provide effective and innovative solutions for architectural lighting challenges.
Learn more