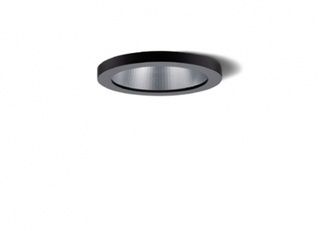 The WE-EF DOC200 family of ceiling luminaires has a totally new look. WE-EF has gone for simple clean lines, ease of installation and a wide range of light sources.
What remains is the superb optics that we have come to expect from WE-EF. Everything from "wide beam" area lighting to extremely narrow beams and wall washes are available in the same luminaire design. A true designer's tool!
As well as WE-EF's proprietary LED systems, the Zhaga compliant Fortimo from Philips is available; ceramic metal halide and compact fluorescent versions continue to be available.
A pan and tilt gimbal will be available later in the year in both metal halide and LED versions.
Whether you plan to flood an area with light, light a column, illuminate a wall or highlight an architectural element the DOC200 series provides a tool set to do it all.
From an asset manager's perspective, there is peace of mind in knowing that the DOC200 Series is sealed against the elements (IP66) and totally suited for the outdoor environment.
Installation is simple and options exist for installation in either recessed ceilings or concrete.
In conjunction with a wide range of accessory lenses and filters the DOC200 series is both a sophisticated lighting designer's tool as well as dependable outdoor light products.
For further information visit www.we-ef.com.au

Luminaires that provide effective and innovative solutions for architectural lighting challenges.
Learn more