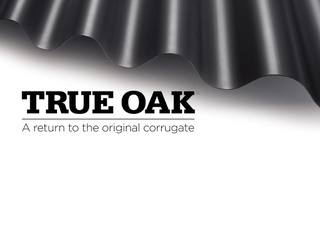 Roofing Industries is proud to launch True Oak® Corrugate – the first major advance in metal corrugated roofing in New Zealand for over 70 years.
True Oak® is a return to the deeper, rounder, original corrugate shape that dates back to the early 1800's. Using patented manufacturing technology, True Oak® combines the charm of deeper curves with increased strength performance to create the strongest residential metal corrugated profile.
The sinusoidal wave is strikingly different from traditional shallow profiles however the benefits are more than aesthetic. True Oak® allows for greater spans for reduced construction costs and the deep curves enhance water carrying capacity.
True Oak® can be installed down to a 4-degree pitch which provides new architectural options for metal corrugate. True Oak® delivers on design, performance and it's an environmental choice too. Ecospecifier is currently assessing True Oak® against all major green building rating tools to award True Oak® a GreenTagTM.
100% manufactured in New Zealand, its warranties meet New Zealand's Building Code. True Oak® is available in various metal substrates and Colorcote® and Colorsteel® surface finishes. For further information visit roof.co.nz or phone 0800 844 822.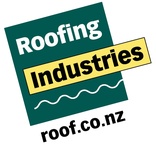 Manufacturers of roll-formed metal roofing solutions.
Learn more
Roofing Industries products