UFL releases latest European designs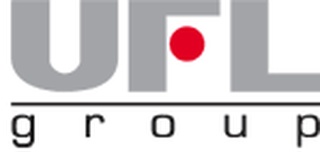 Fresh on the heels of the Milan Furniture Fair comes the much anticipated release of a plethora of international designs from UFL, New Zealand's leading creator of inspirational spaces. Featuring new product from over a dozen of Europe's leading furniture manufacturers, local architects and designers will be delighted at the innovation of these new product lines. This wide range of exciting new furniture on display includes the Juno and Saya chairs from Arper; an extensive new collection from Andreu World, and great new solutions from Capdell, Derlot, Enea, Helen Kontouris, Horm, M114, Sancal and Sellex. UFLs latest furniture collection is only enhanced by the Raindrop and Spiro lighting from LZF Lamps, and the Chillida compilation from internationally renowned rug-maker Nanimarquina. Many of Europe's leading designers featured in this new collection include Patricia Urquiola, Lievore Altherr Molina and Piergiorgio & Michele Cazzaniga. The inspiration and depth of experience these designers bring to their work is especially evident in the Nub Loveseat, Tao tables and Flexa seating. The ranges now on display at UFL's showroom reflect the trends from Milan, where many manufacturers' collections featured an amalgam of materials, styles and textures. Also evident was a clever mix of polypropylene and timber and this is most obvious in the Lottus chair from Spanish manufacturer Enea. The playful and quirky explosion of colour from Sancal's Flash collection is highlighted by the contemporary Float family of couches, sofa and screens. From October 1st, UFL features the very best from Milan, plus their own custom made New Zealand designs, at 308 Rosebank Road, Avondale, just 10 minutes from the CBD.

Suppliers of high-end architectural contract and residential furniture.
Learn more