Viridian NZ and Euroglass establish glass joint venture in NZ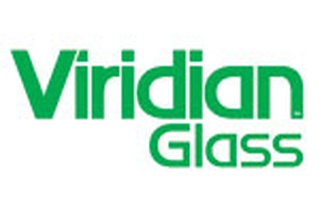 CSR Viridian (New Zealand) Limited ("Viridian") and Euroglass Systems Limited ("Euroglass") are pleased to announce that they have established a joint venture in the New Zealand market.
The joint venture, to be known as Viridian Glass, is expected to result in a more efficient operational structure for both entities through ongoing cost synergies and site rationalisation savings. It will also enable both companies to benefit from an enhanced product range and new product development opportunities in the glass market.
"The joint venture is consistent with our strategy to pursue accretive transactions to strengthen our competitive position in our key building products markets," said Rob Sindel, Managing Director of CSR Limited, a leading manufacturer of building products across Australia and New Zealand which owns Viridian glass.
"Bringing Viridian and Euroglass together under the one structure enables us to deliver a significantly more cost efficient operation in the New Zealand glass market. It also provides enhanced leverage to a recovery in construction markets in both the North and South Islands."
The equity interest in the joint venture will be split between Viridian (58%) and Euroglass (42%). The joint venture will be controlled by a board comprised of representatives of both CSR and Euroglass.
Euroglass' Chairman John Dell said "This is a unique opportunity within the glass sector to combine the strengths of two companies to deliver improved services and products to the New Zealand market."
Euroglass' current CEO, Brett Cruickshank, has been appointed CEO of the merged company. He commented: "The Euroglass brand in New Zealand represents high quality glass fittings and the Viridian operations are tuned to providing quality bulk commercial glass. There are great synergies between the two companies and the new Viridian Glass will now have one of the most comprehensive ranges of products and services combined with great national coverage.
"We will also be creating a new specialist product development team to ensure we are at the leading edge of advanced glass coatings and fitting systems."
All necessary regulatory approvals for the transaction are expected to be completed during February 2012 and the transaction is expected to be effective from 1 March 2012.
For further media enquiries, please contact Brett Cruickshank on brett.cruickshank@euroglass.co.nz or mobile 021 571 072.

Provider and manufacturer of float glass and hardcoat performance glass in Australasia.
Learn more