WAF Awards deadline extended until 8th July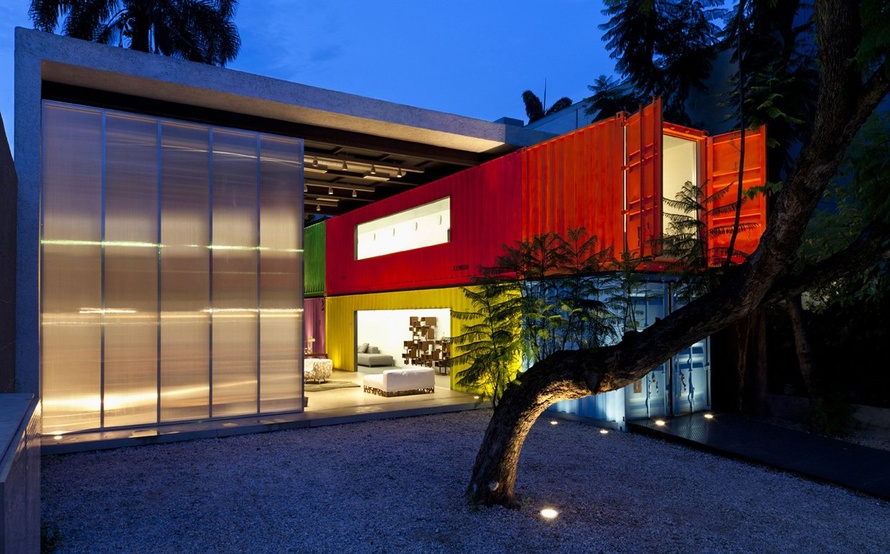 The deadline for the World Architecture Festival Awards 2011 has been extended until 8th July 2011, giving architects until the end of this week to enter projects into the world's biggest, live and interactive global awards programme.
Shortlisted entrants will travel to World Architecture Festival, where renowned architectural practices and smaller firms (unknown outside their own country) compete as equals on an international stage. They will present their projects live to international judging panels and delegates at the World Architecture Festival in Barcelona from 2nd to 4th November 2011.
The judges include figures such as Willl Alsop, from Alsop Architects, UK, Professor Kongjian Yu, Principal of Turenscape, Beijing, Jo Noero, Principal of Noero Wolff Architects, Cape Town, Kim Nielsen, Principal at BIG, Denmark, and former WAF winner, Yvonne Farrell, from Grafton Architects, Ireland. A super-jury headed by Michael Sorkin, principal of Michael Sorkin Studio, New York, will cast their vote on the final day of the festival to announce the World Building of the Year 2011.
Entries are invited into three main sections: Completed Buildings, Structural Design, and Future Projects (for designs in progress). Each section includes up to 16 categories. More than 500 entries were received last year from more than 55 different countries.
Enter the WAF Awards 2011 at: www.worldarchitecturefestival.com For each entry submitted, a second project can be submitted in any category at no extra cost - two projects can be entered for the price of one.
World Architecture Festival is a key event in the global architectural calendar and has attracted more than 5,000 delegates from around the world since 2008. Renowned as one of the world's greatest cities for architecture, Barcelona will again play host to WAF between 2nd to 4th November 2011. The festival features a packed programme of presentations, seminars, exhibitions, and keynote addresses from international participants, and a student competition.
Previous winners include 'World Building of the Year 2008' - Luigi Bocconi University, Milan, designed by Irish practice Grafton Architects and 'World Building of the Year 2009' - Mapungubwe Interpretation Centre in South Africa, designed by Peter Rich Architects of Johannesburg and 'World Building of the Year 2010' winner, MAXXI, National Museum of XXI Century Arts, Italy, designed by Zaha Hadid Architects.
Entries are now being invited in the following categories: Completed buildings, Civic and community Housing Learning, Culture Landscape New and old, Display Office Production, Health Shopping Sport, Holiday Transport House, Future projects Structural Design, Masterplanning Spans, Landscape Towers, Infrastructure Metal, Competition entries Concrete, Residential Timber, Commercial Glass, Cultural Tensile, Educational Masonry,Experimental projects Composites/Synthetics, Health.

Annual international architecture awards programme.
Learn more
Head Office
World Architecture Festival
Greater London House
Hampstead Road
London, NW17EJ
Phone: +44 20 7728 3...